Henie Onstad Kunstsenter +
Niki de Saint Phalle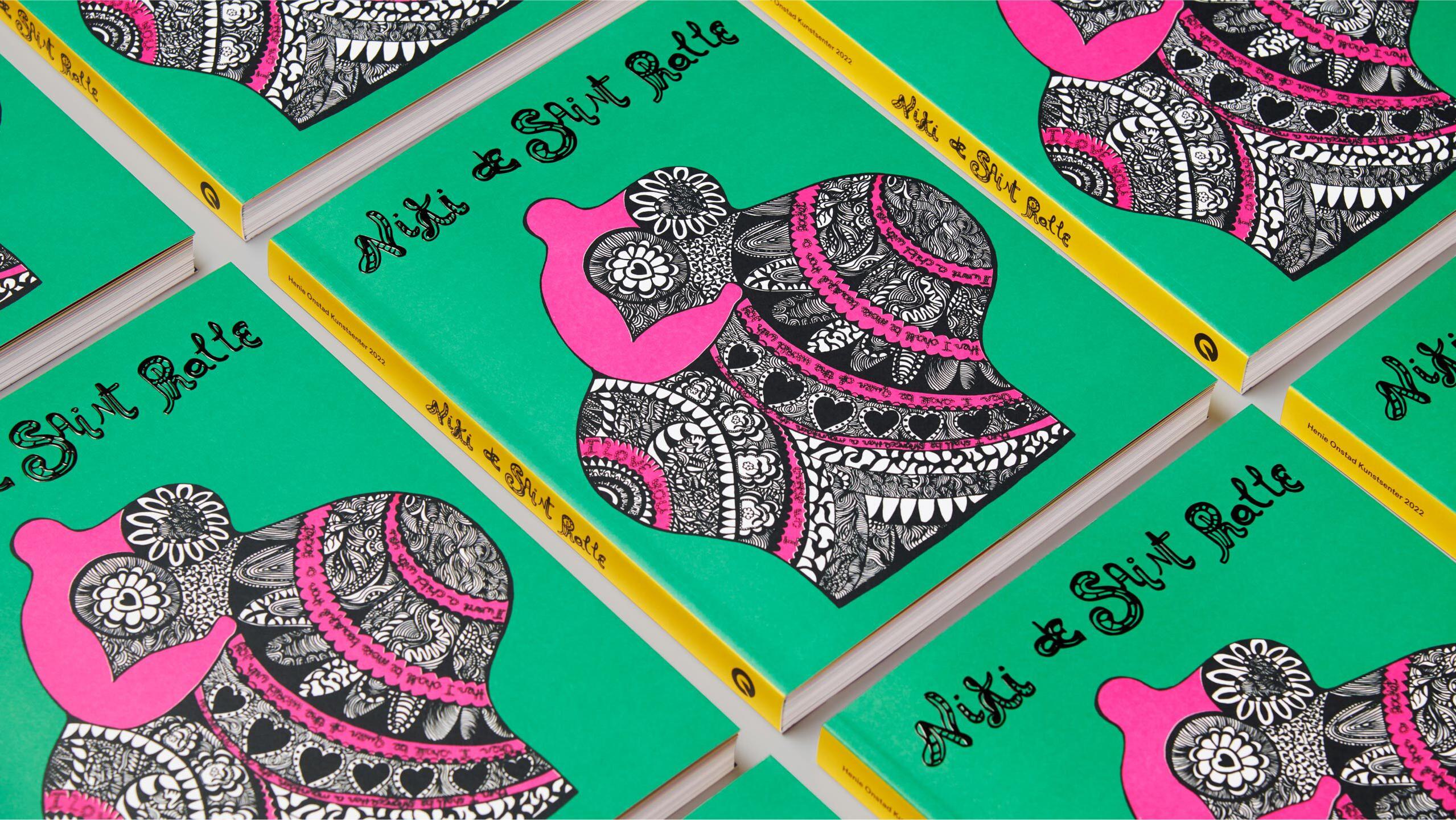 In 2022, the Henie Onstad Kunstsenter opened an extensive retrospective exhibition with one of the greatest icons of the twentieth century, Niki de Saint Phalle (1930–2002).
On this occasion, a comprehensive publication was published, with several new essays from Norwegian and foreign writers, in addition to a text written by the artist herself. The catalog is richly illustrated with all the works exhibited.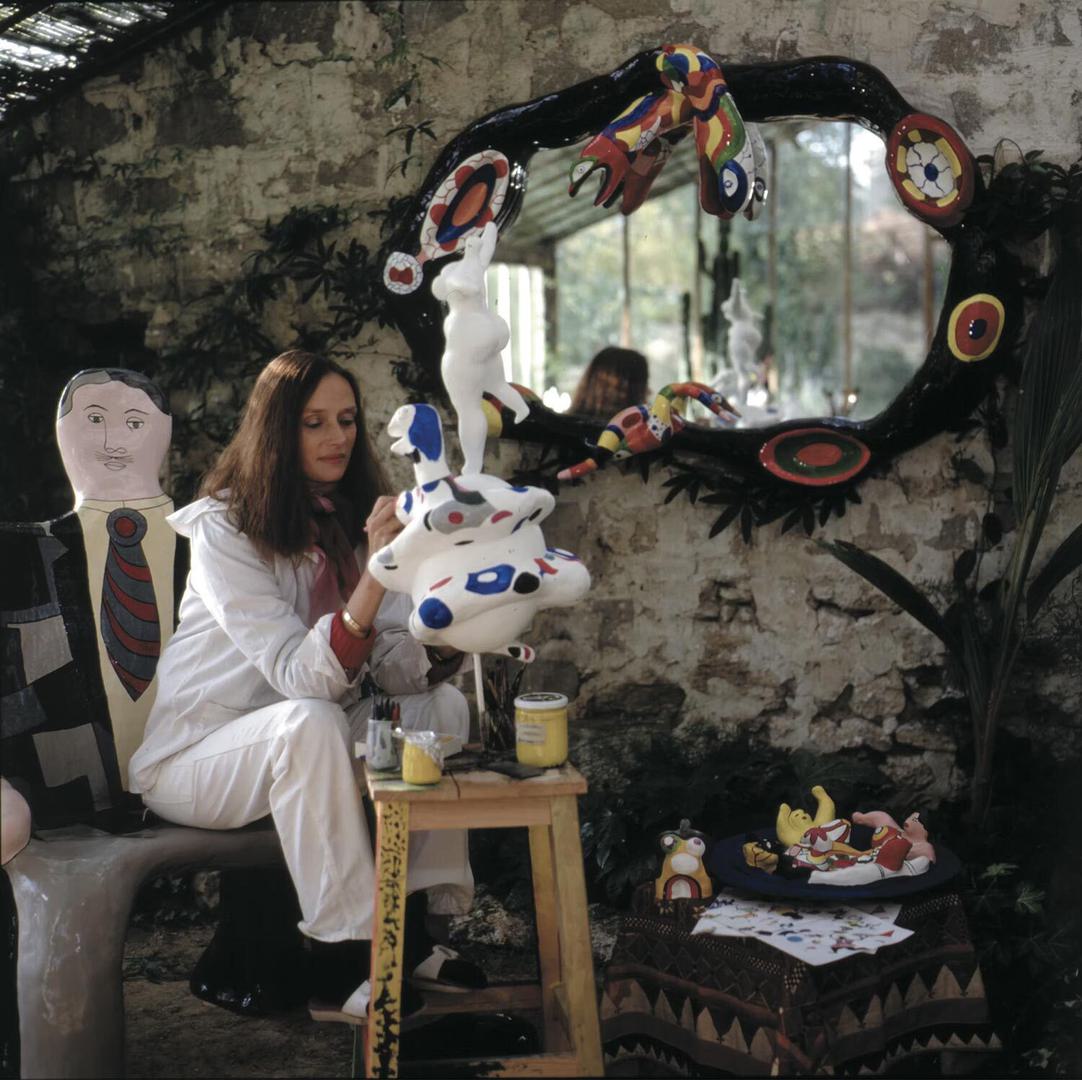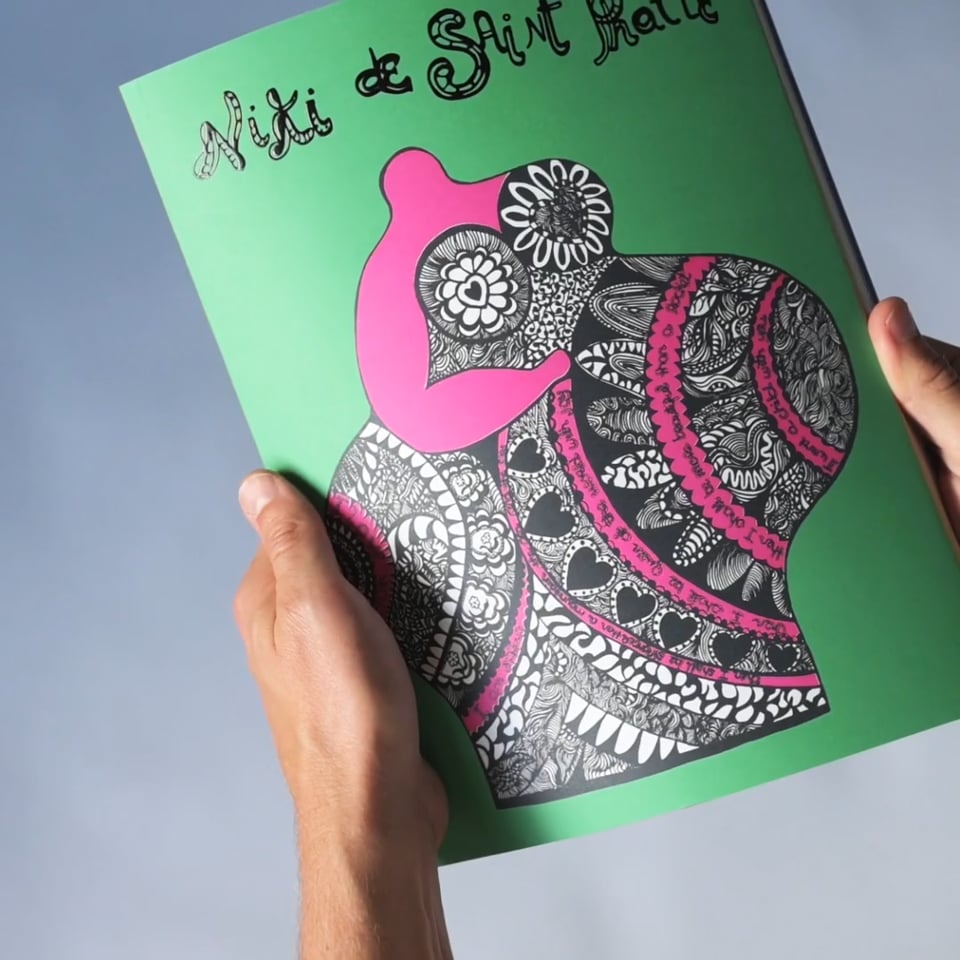 Saint Phalle goes through several different phases through her artistry: from the gloomy, serious and aggressive to the playful and colorful, but always with a clear socio-political agenda and a feminist commitment. Saint Phalle's use of color has been translated into the book. The book's cover and front and back cover give the publication a colorful entrance; green, blue, pink, red and yellow - a visual experience that continues throughout the first part, where each essay has its own colour.
The catalog is set over a tight grid - but each essay has its own typographic entry, to give the catalog rhythm and dynamism. Self Modern Italic, a playful and organic typeface, is used in titles and headings, with clear references to her playful artistry and especially to the voluminous Nana figures.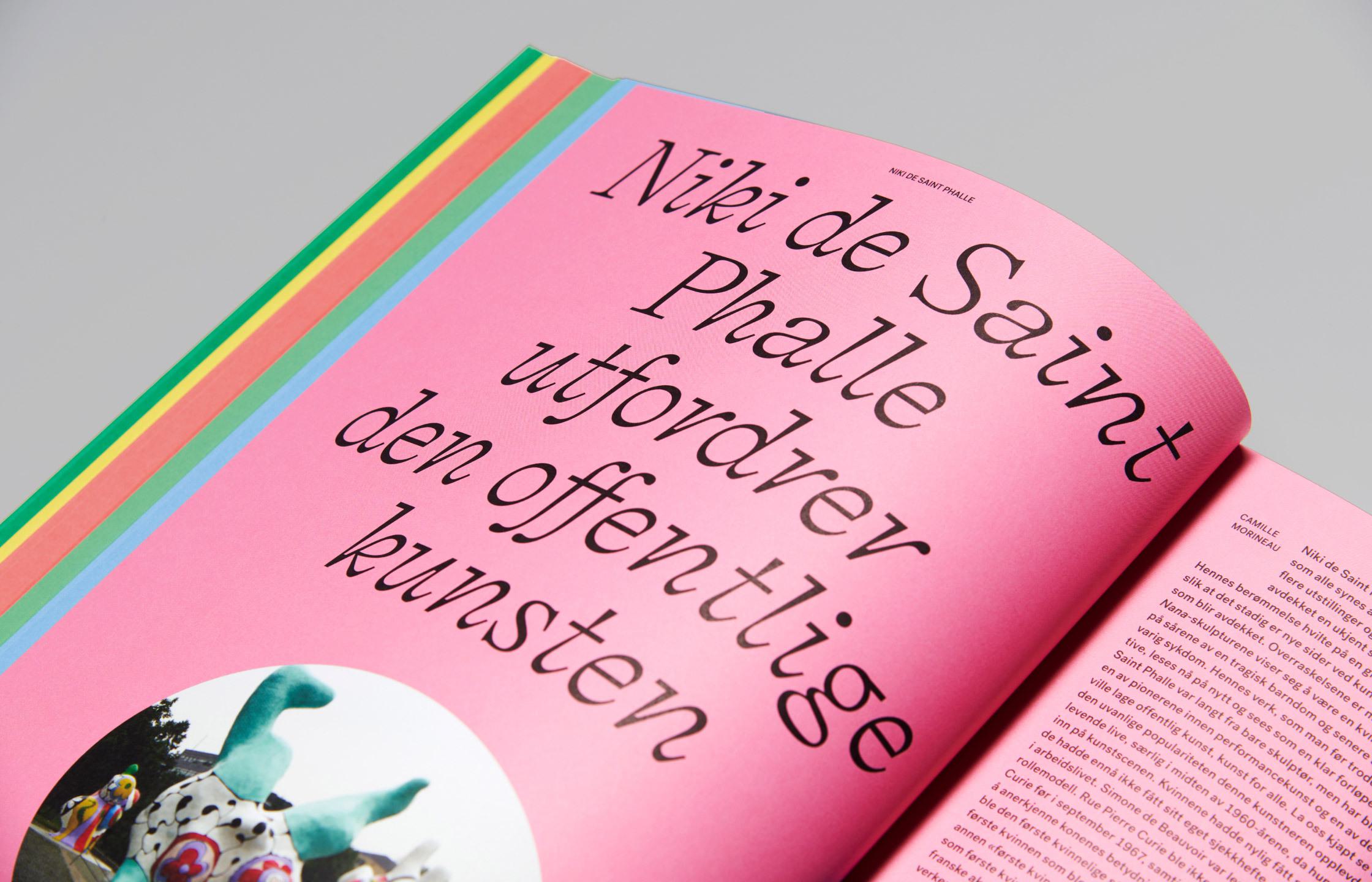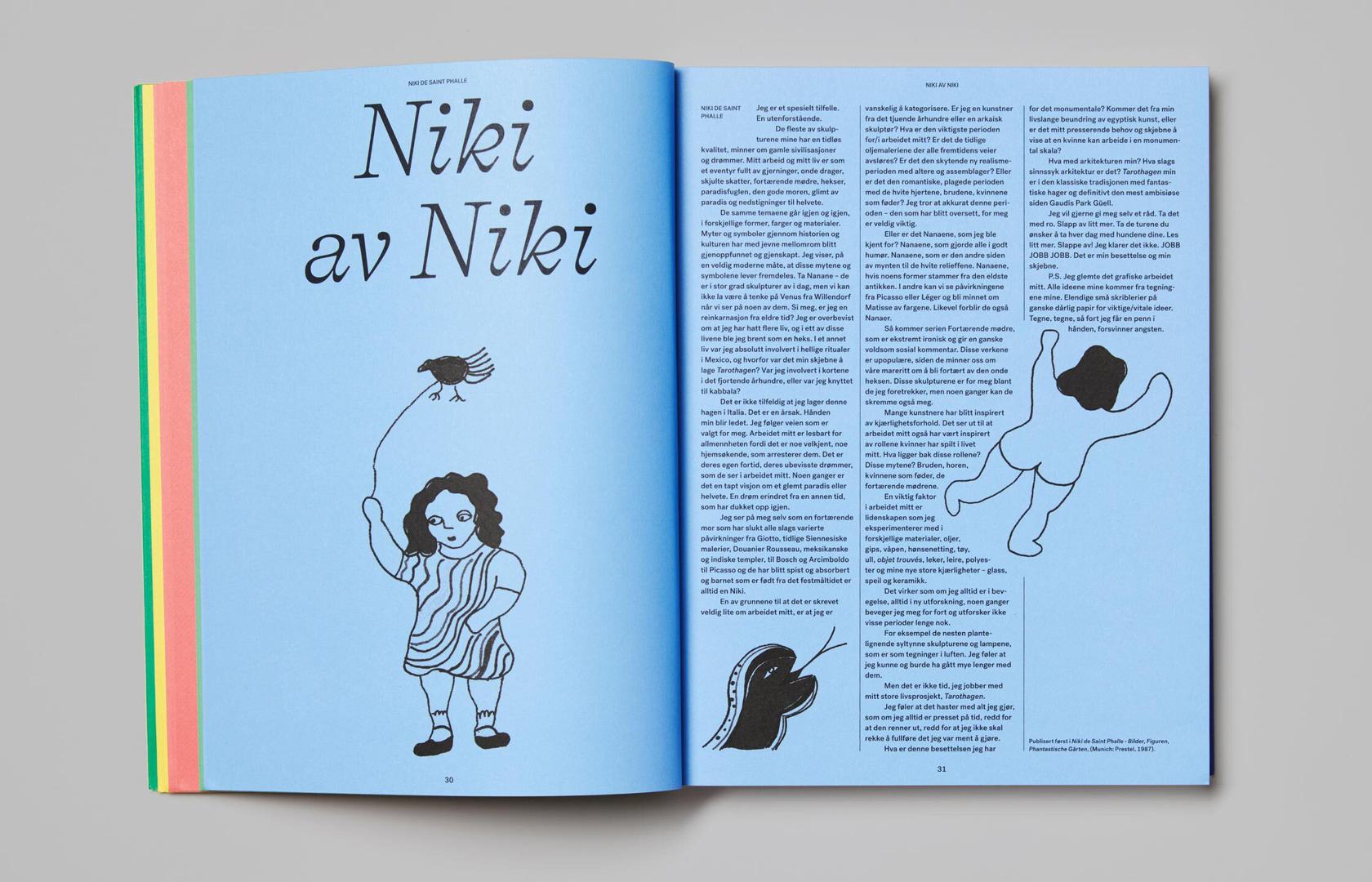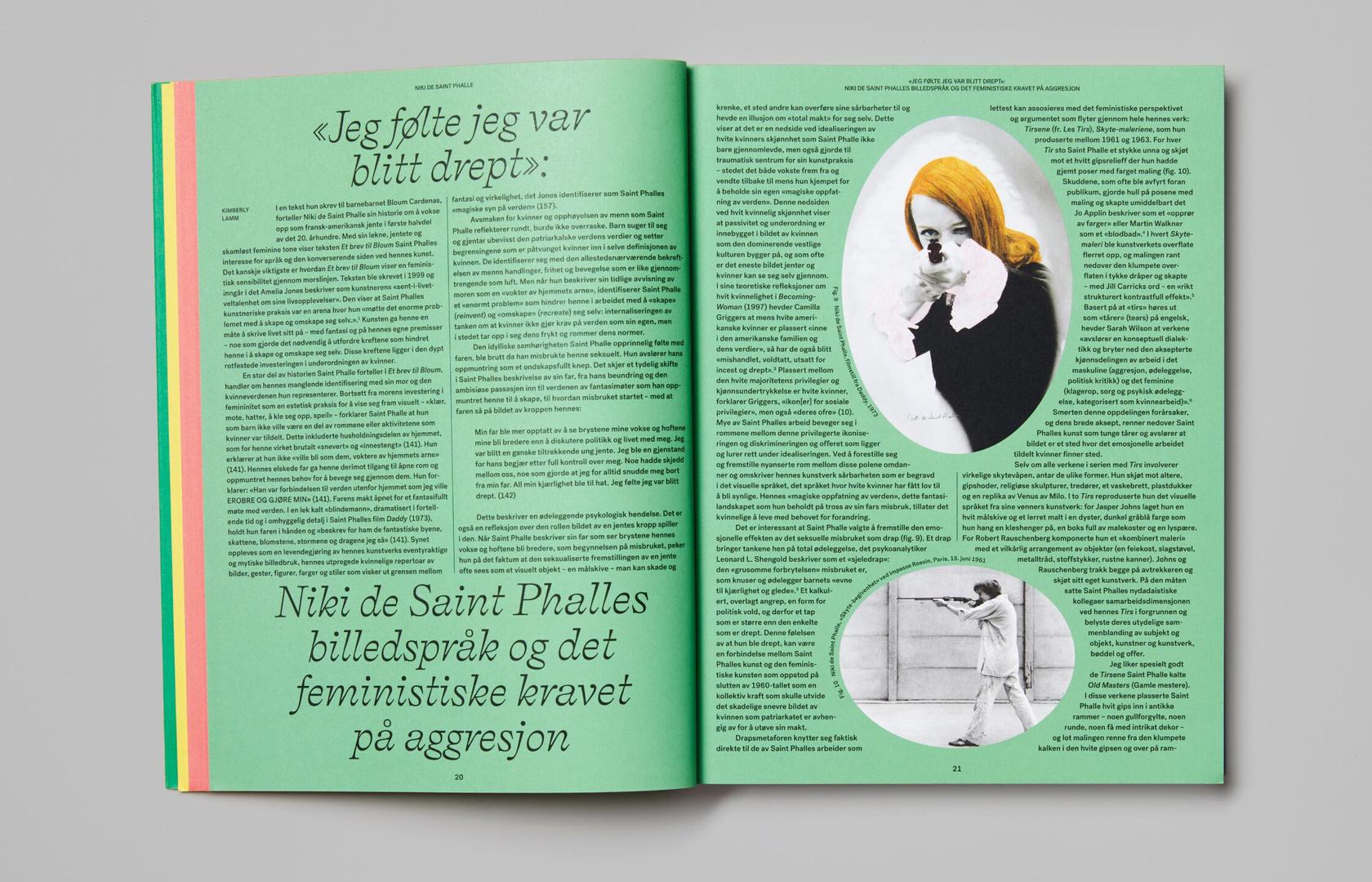 The second part of the book shows the artist's works, in chronological order. The use of color is toned down and the works are presented on white pages, only interrupted by the colorful title pages.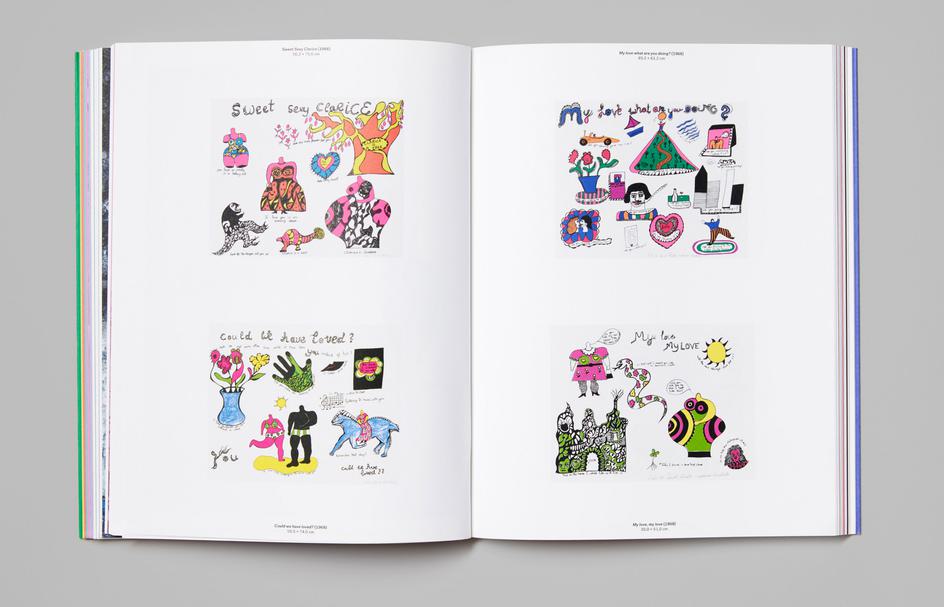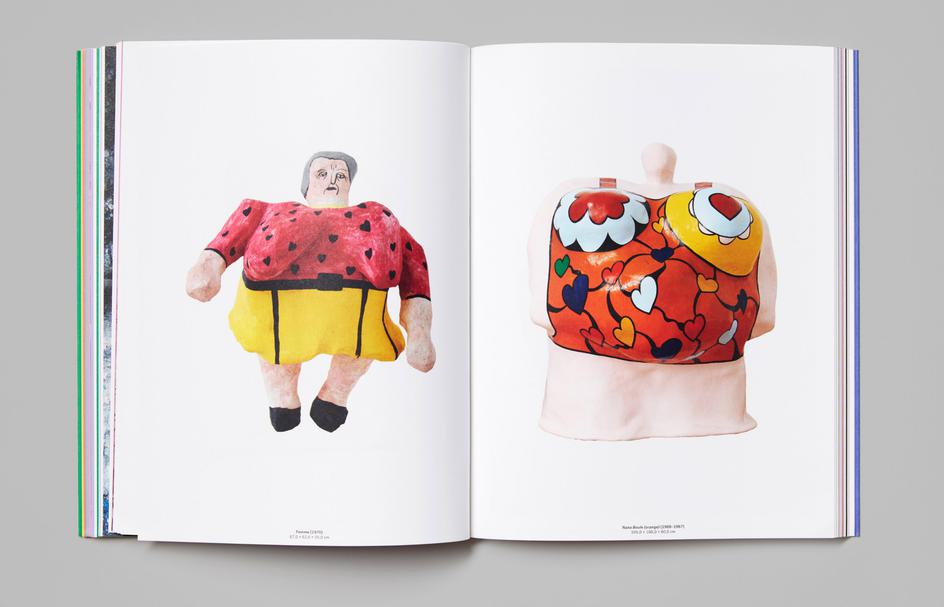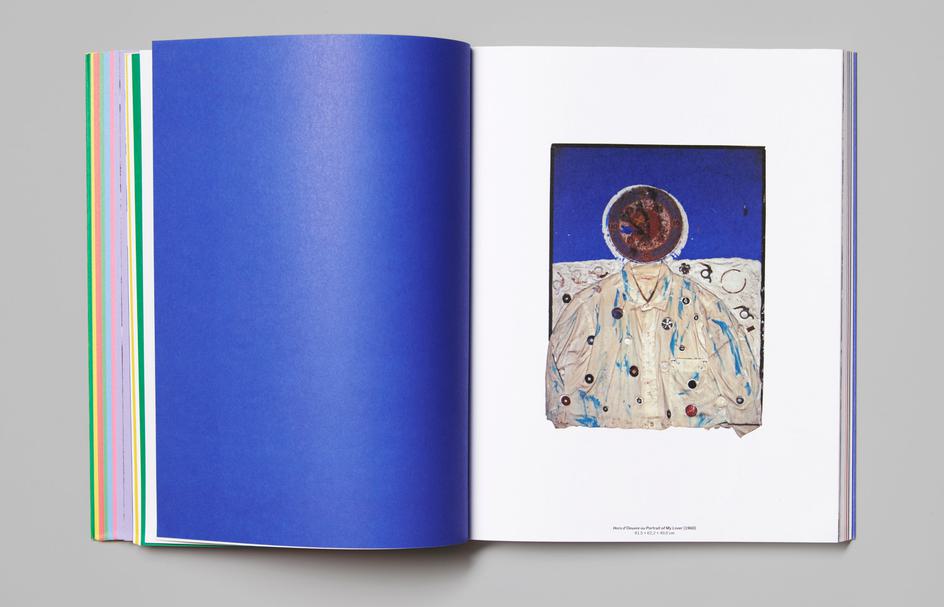 The catalog was published in both Norwegian and English. The English one was made for the foreign market, with exclusive distribution through the British publisher Thames & Hudson.
A
N
ew
T
ype of
I
nterference