Norwegian Academy of Music +
The Sound of NMH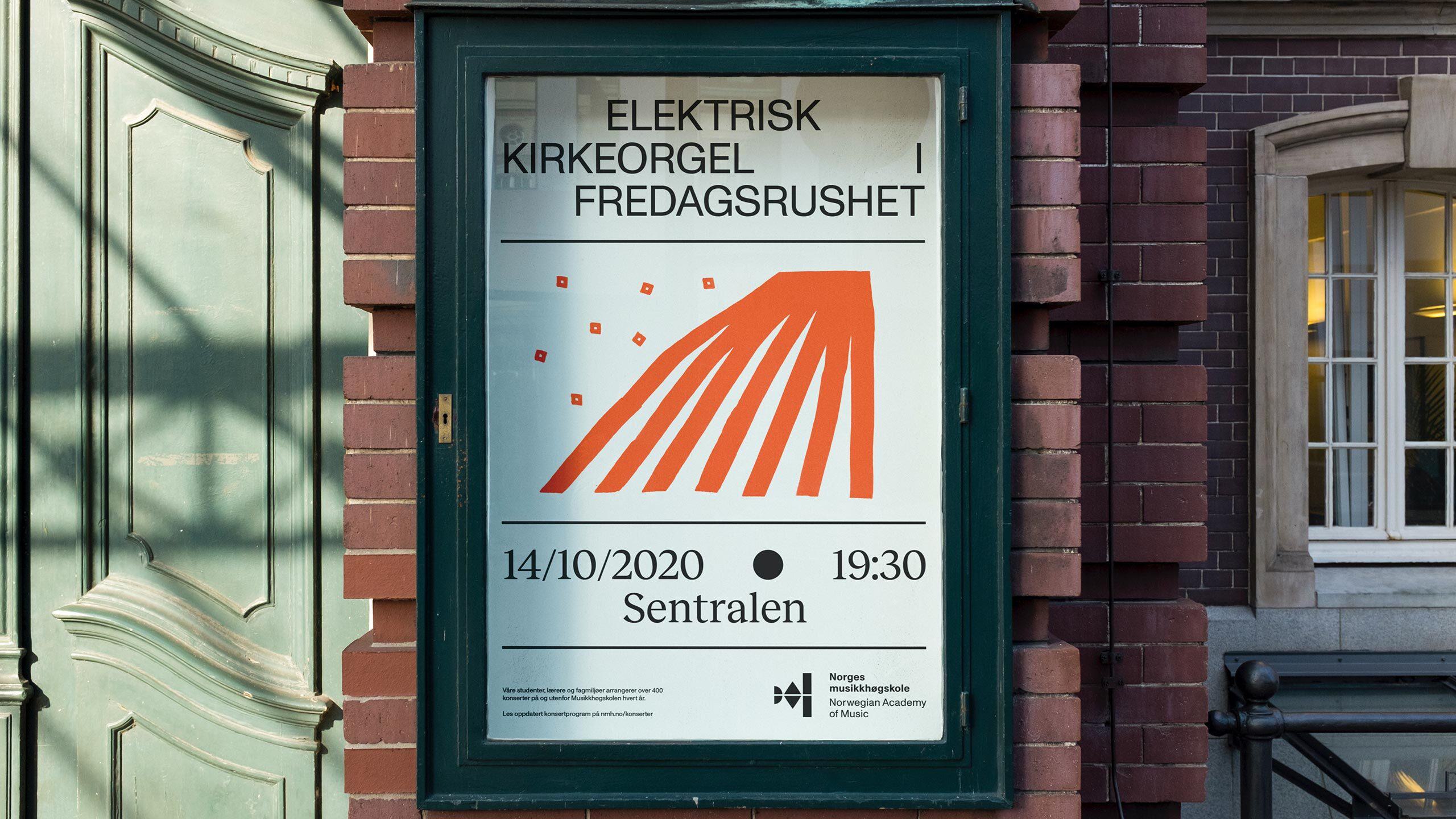 Rebranding Norway's largest and most important music education institution.
The Norwegian Academy of Music (NMH) is Norway's largest and most important music education institution. NMH desired a rebrand in order to reintroduce new energy and modernize their visual presence. The objective was to create an identity which strengthens NMH as a cultural and artistic institution with a focus on the musical, exploratory and experimental aspect.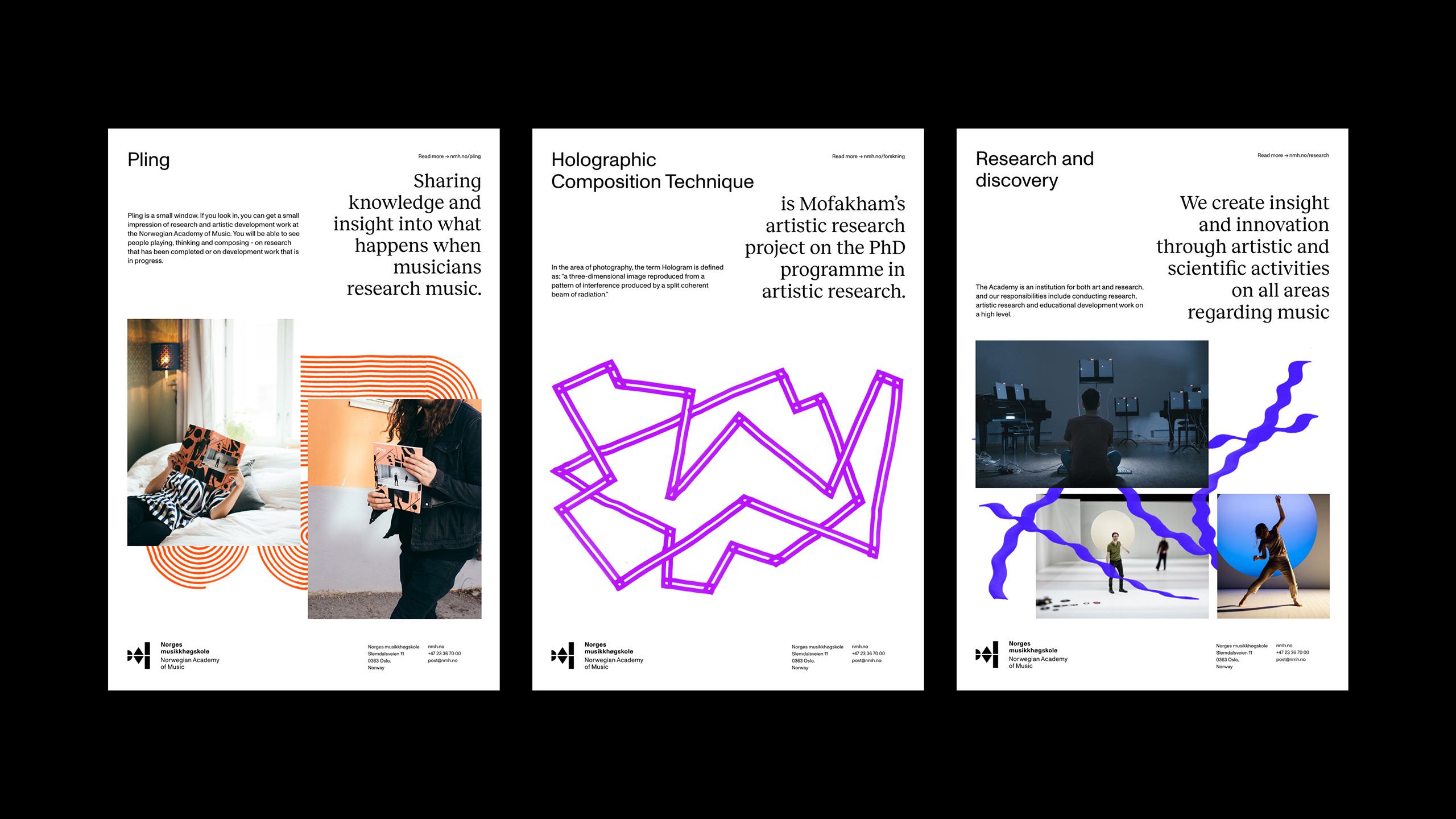 The identity is built around the pillars for NMH; the students and the music. One of the strongest proofs of this, is the illustration style that was developed for strengthening the narrative of NMH. Through a live digital meeting between illustrator Tobias Gutmann and 5 students from NMH, unique illustrations were created, telling the story of NMH and its daily operation.
The typographical combination of Reckless and Monument reflects the modern and classic aspects of NMH. Together the typefaces gives an expressive visuality reflecting the nature of the music.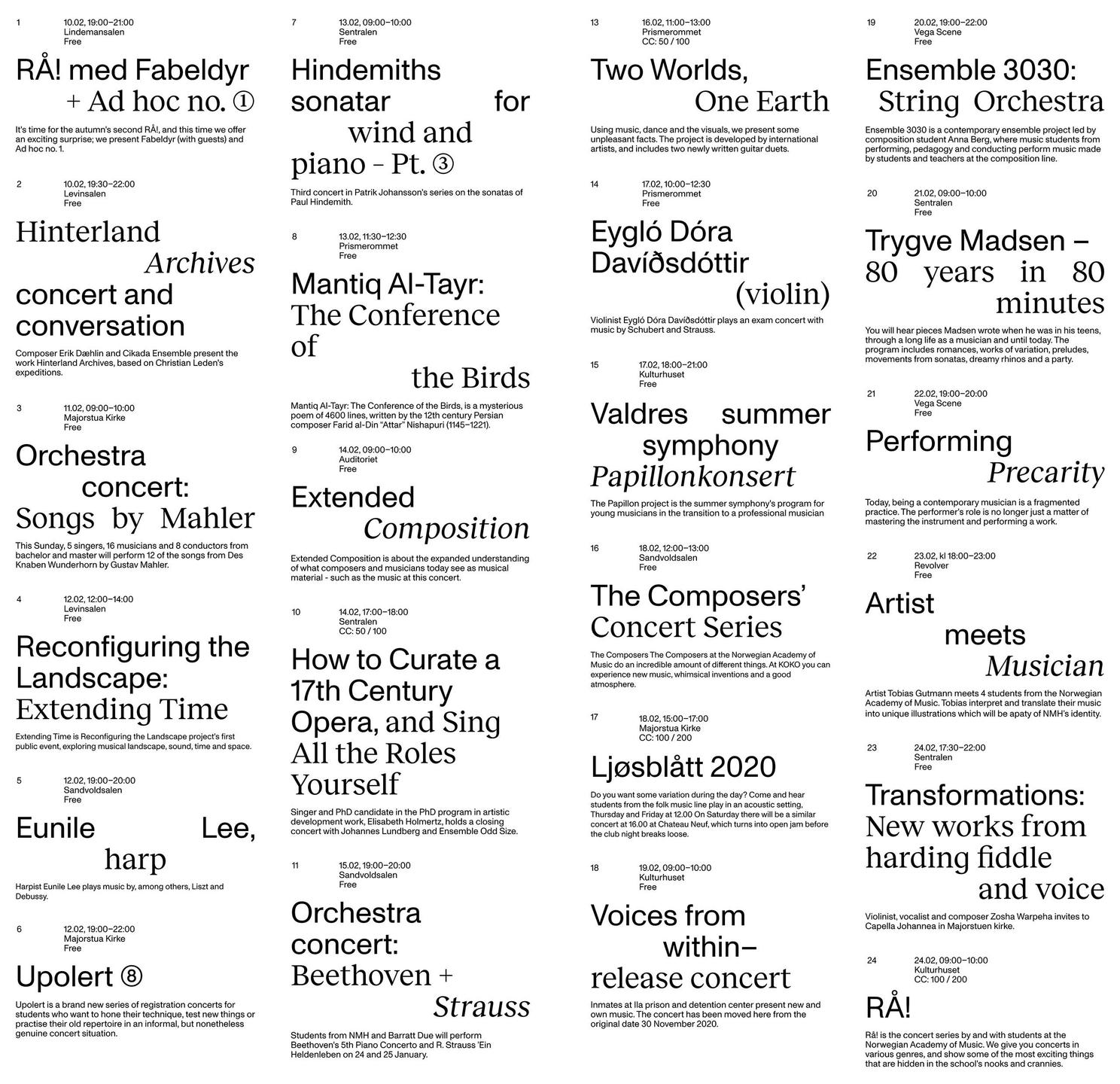 The layout system is giving life to the content through typographical and illustrative displacements - reflecting the rhythm of music and musical interpretation. The system gives a wide range of possibilities, giving strong recognizability and distinctiveness.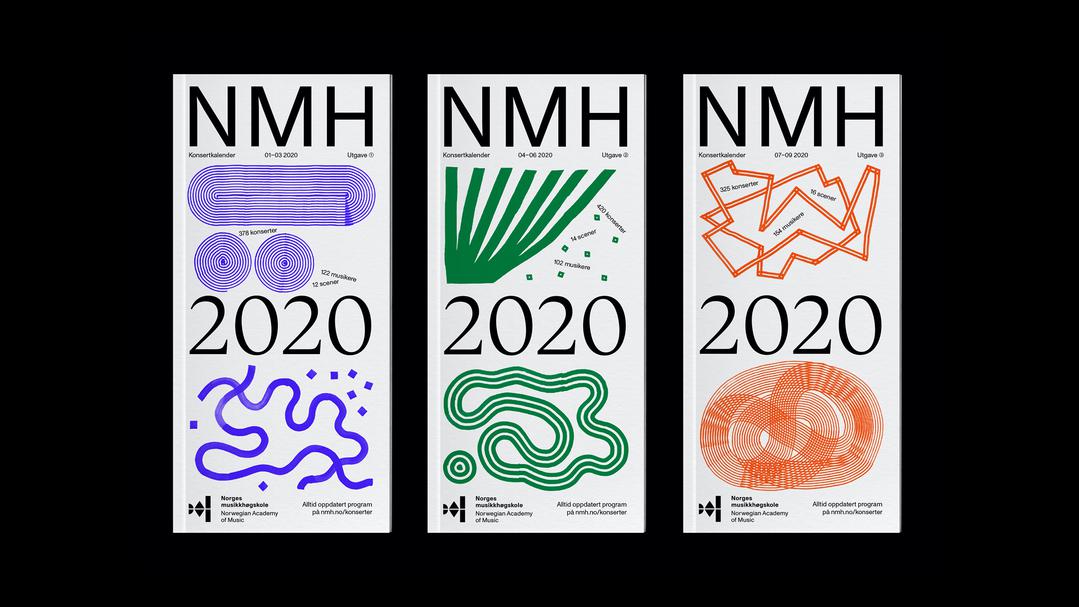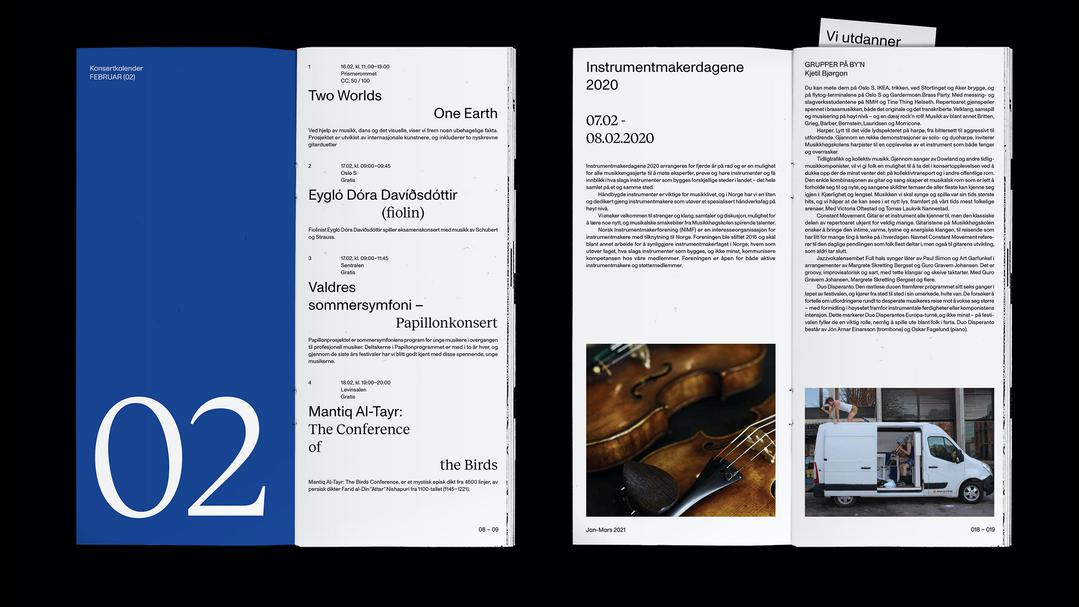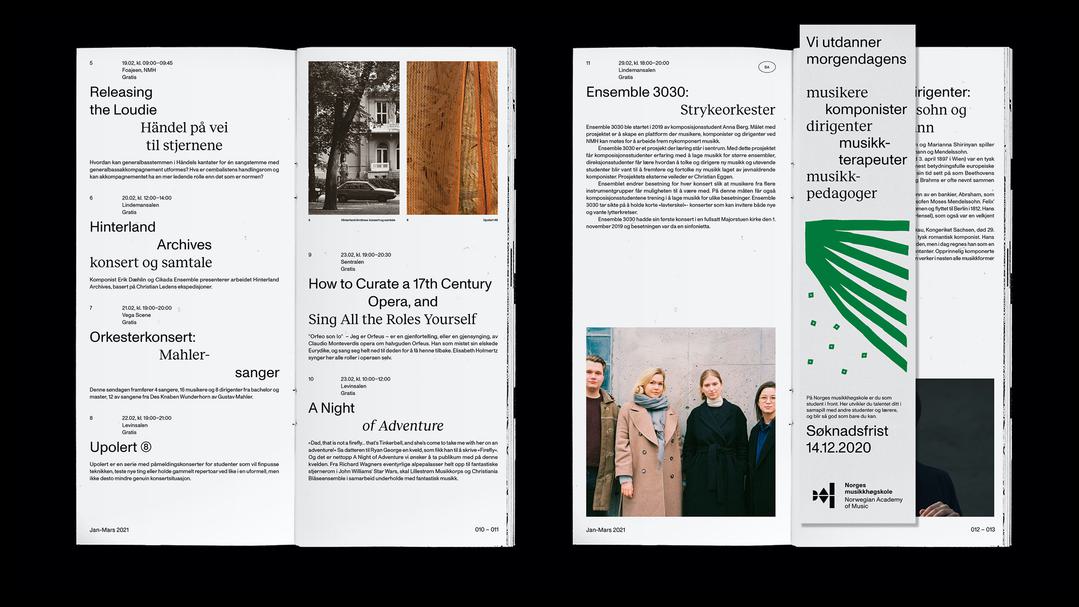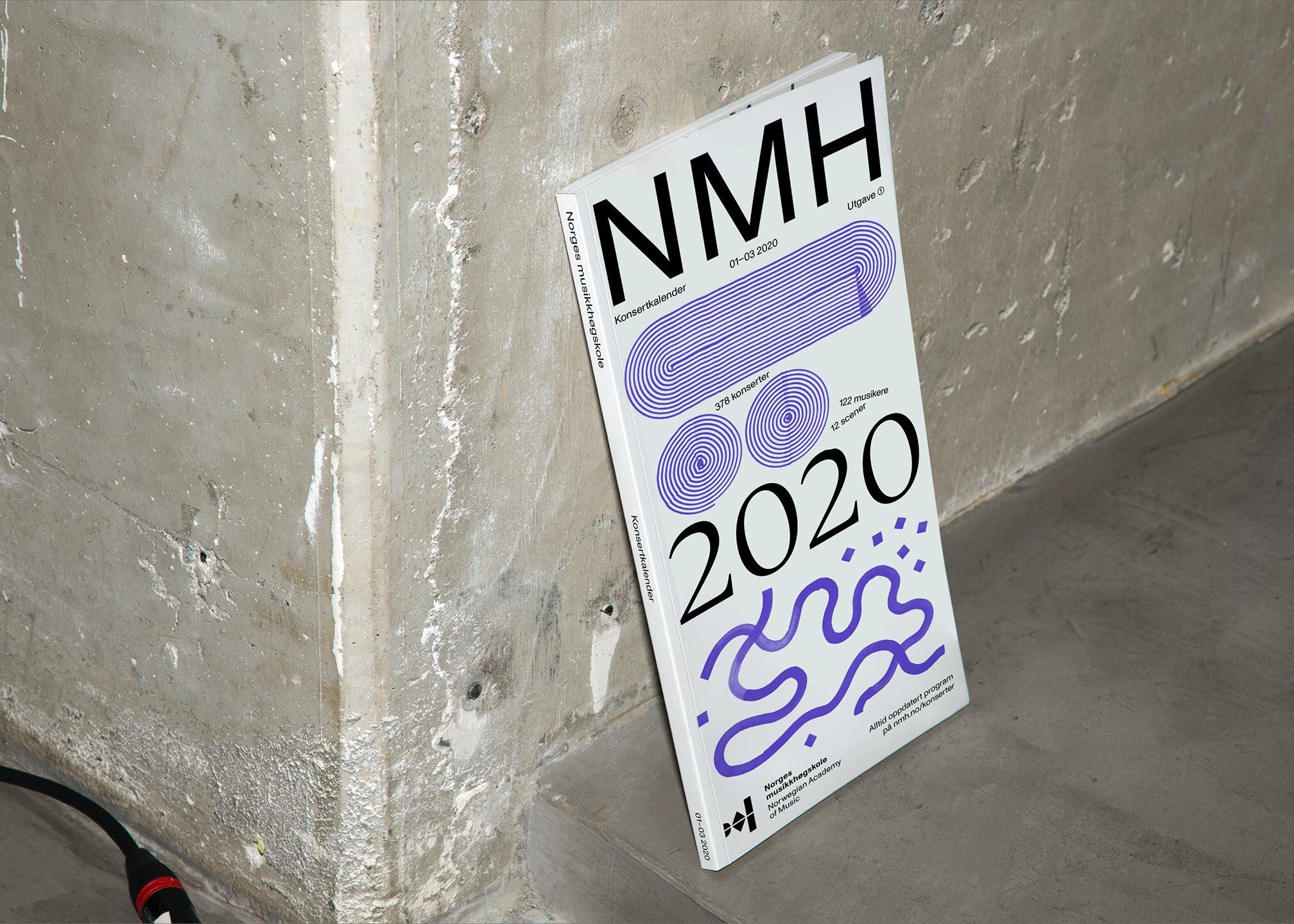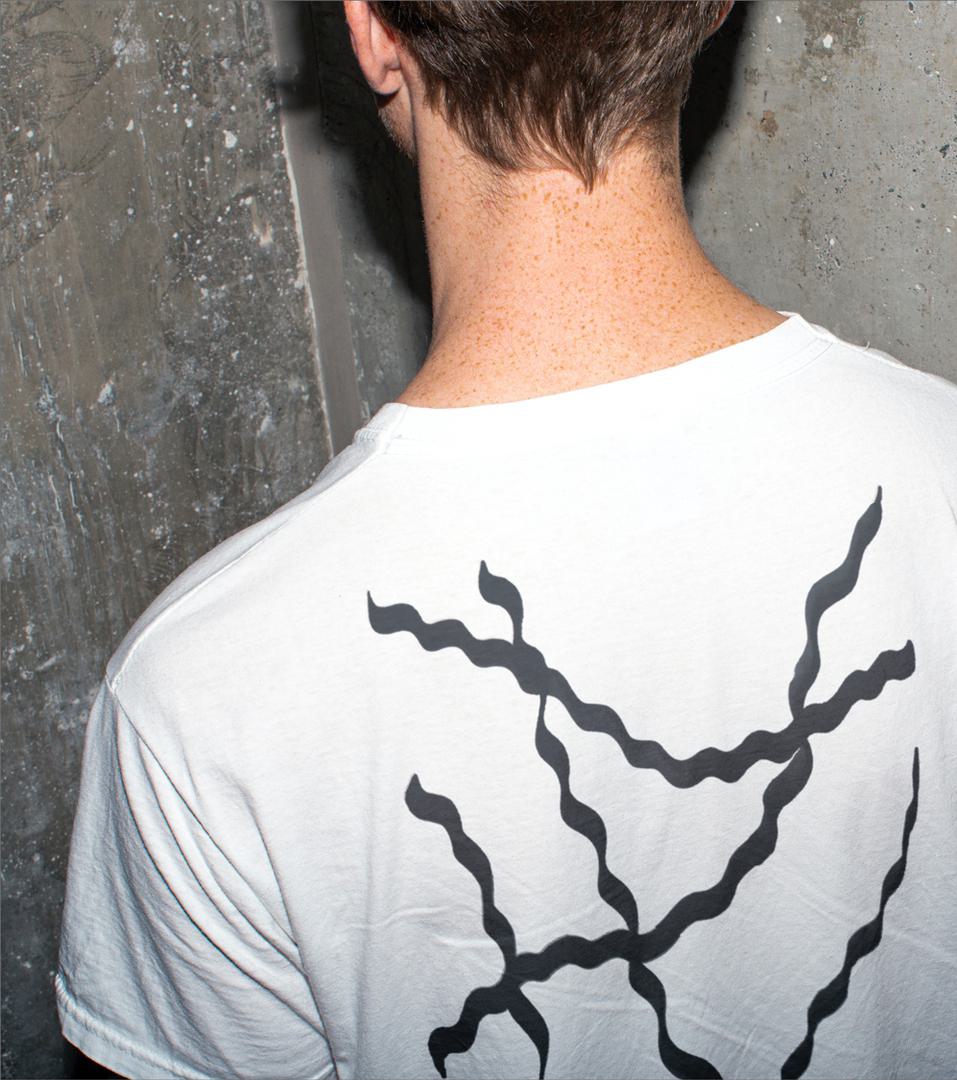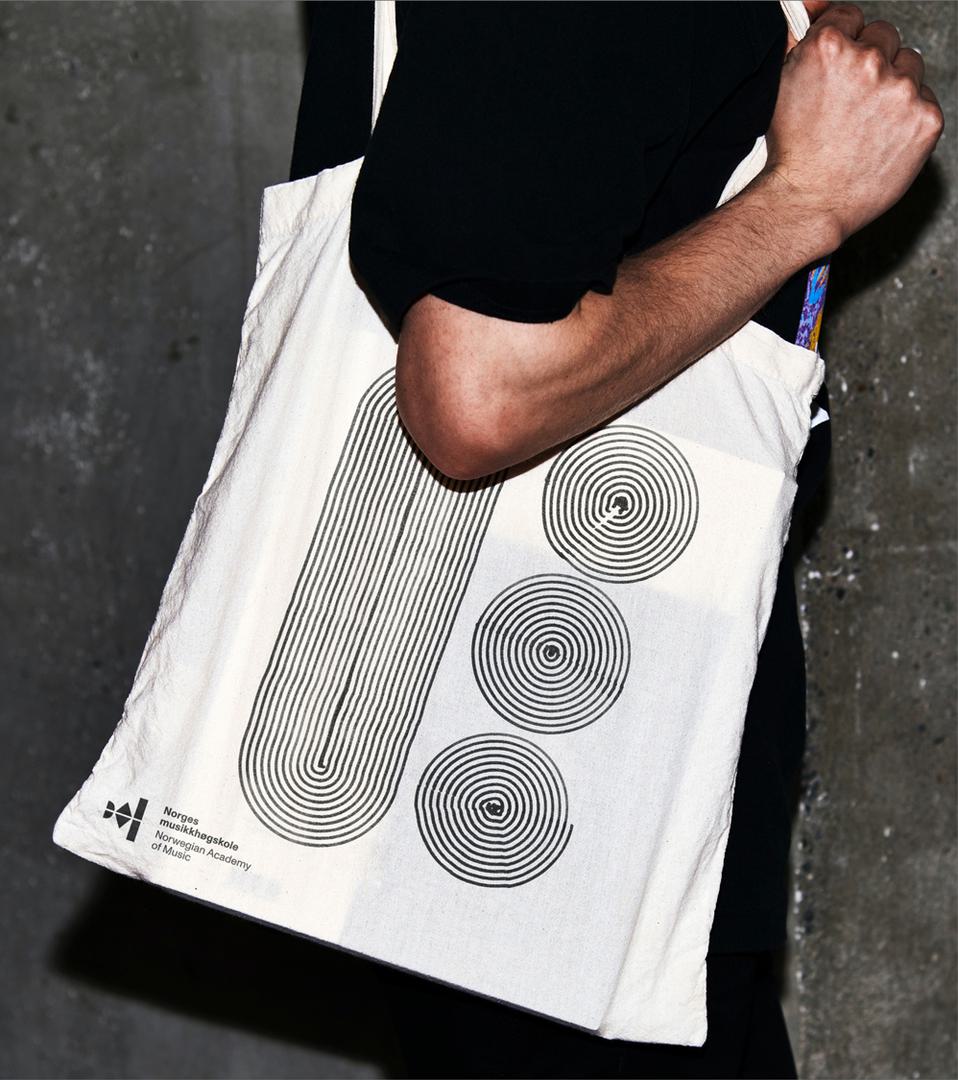 As part of the rebrand we worked on a completely redesigned website. The website is an important tool for recruiting and informing students in their day to day activities. Both students, staff and other visitors must find relevant and person-specific information in a simple and clear way. It is a large site with more than 500 pages ranging from news articles, editorial stories, concerts, employees, information pages, study programmes, courses and more. We created a set of key templates and then a set of flexible components that could be used to build all the content. With a modern and flexible publishing system the client is able to keep optimising and updating the website over time. As the website is quite large we have created a flexible system to relate the content to each other. This creates a natural page navigation flow and keeps the visitors for longer.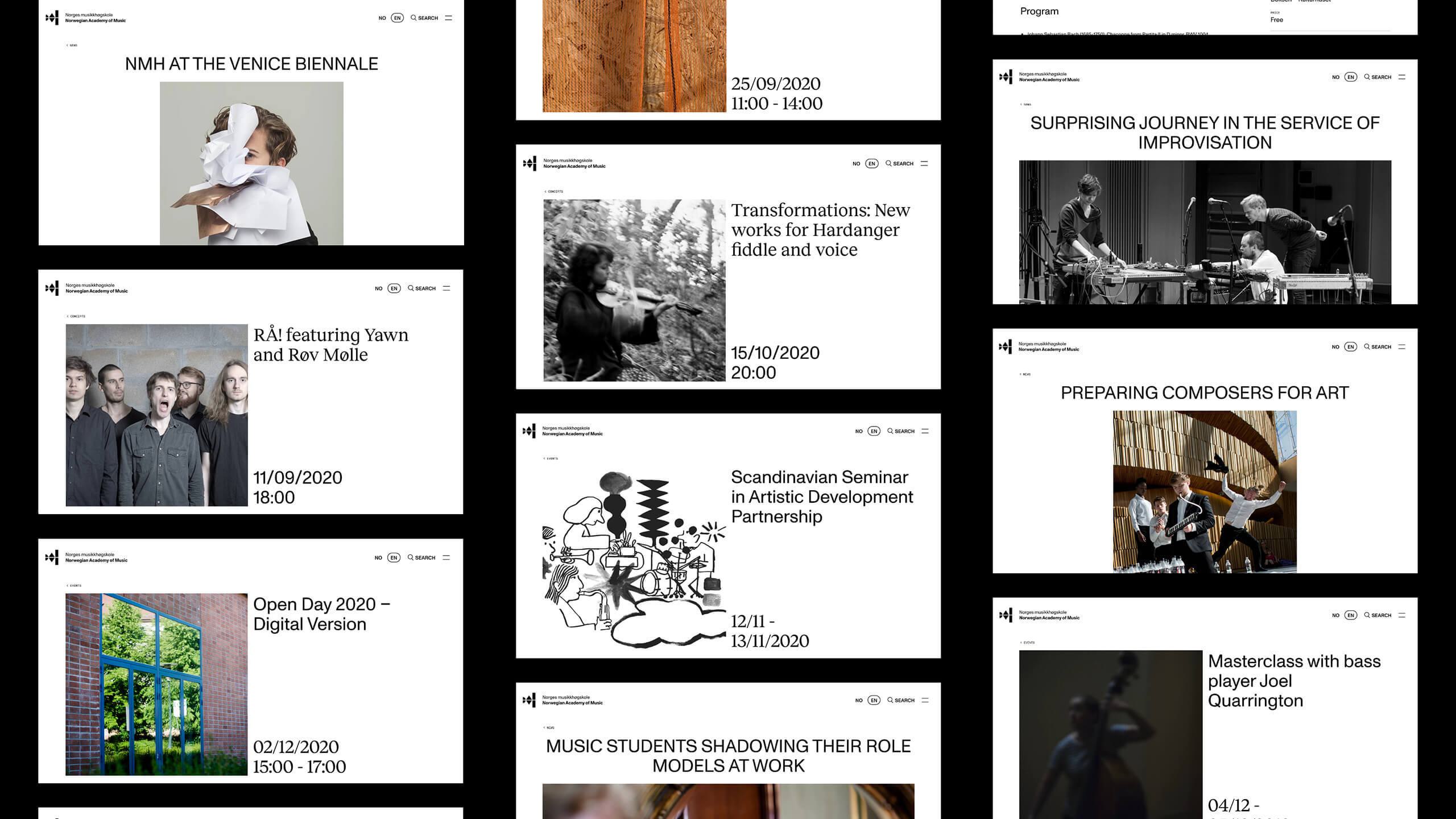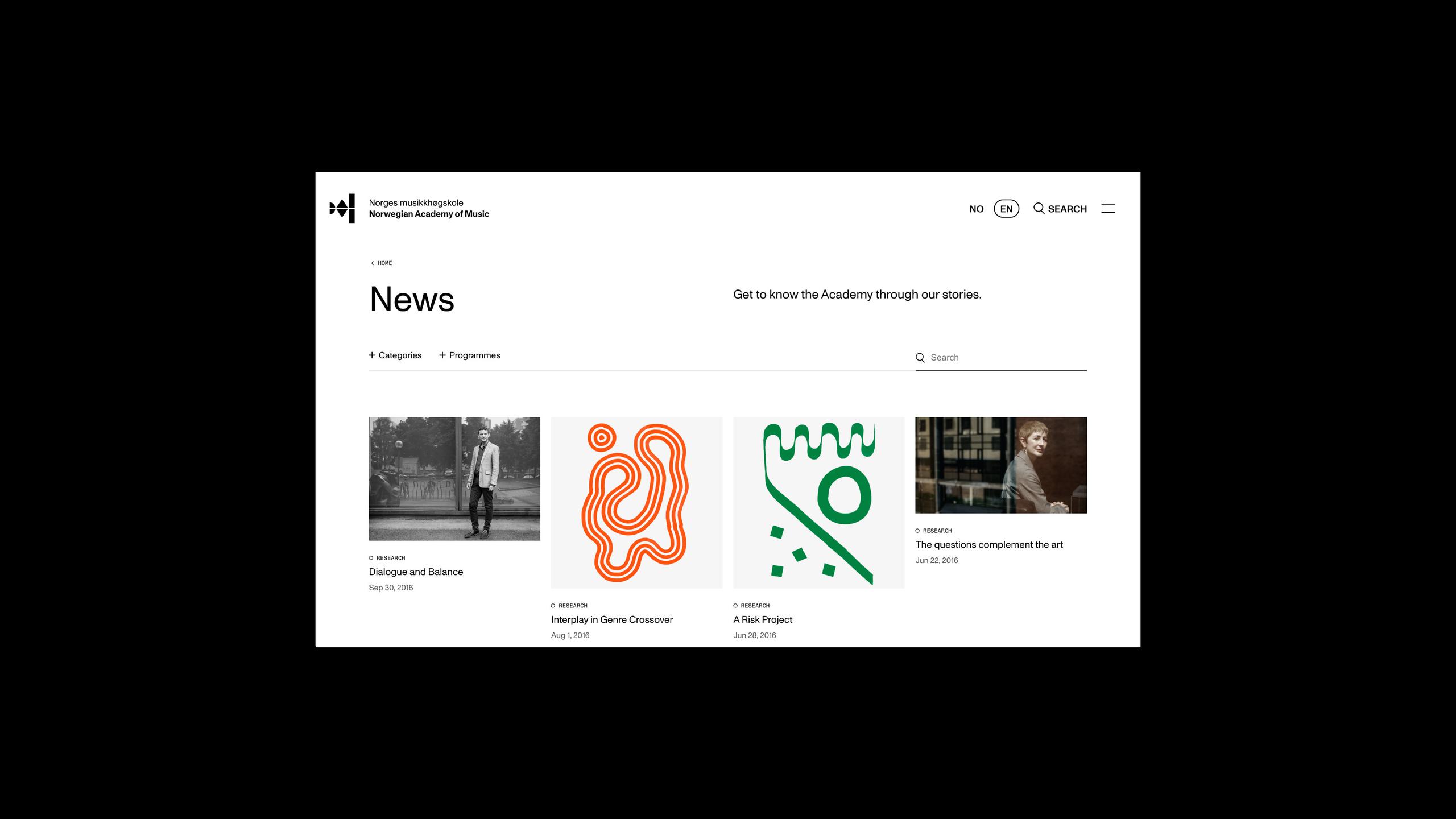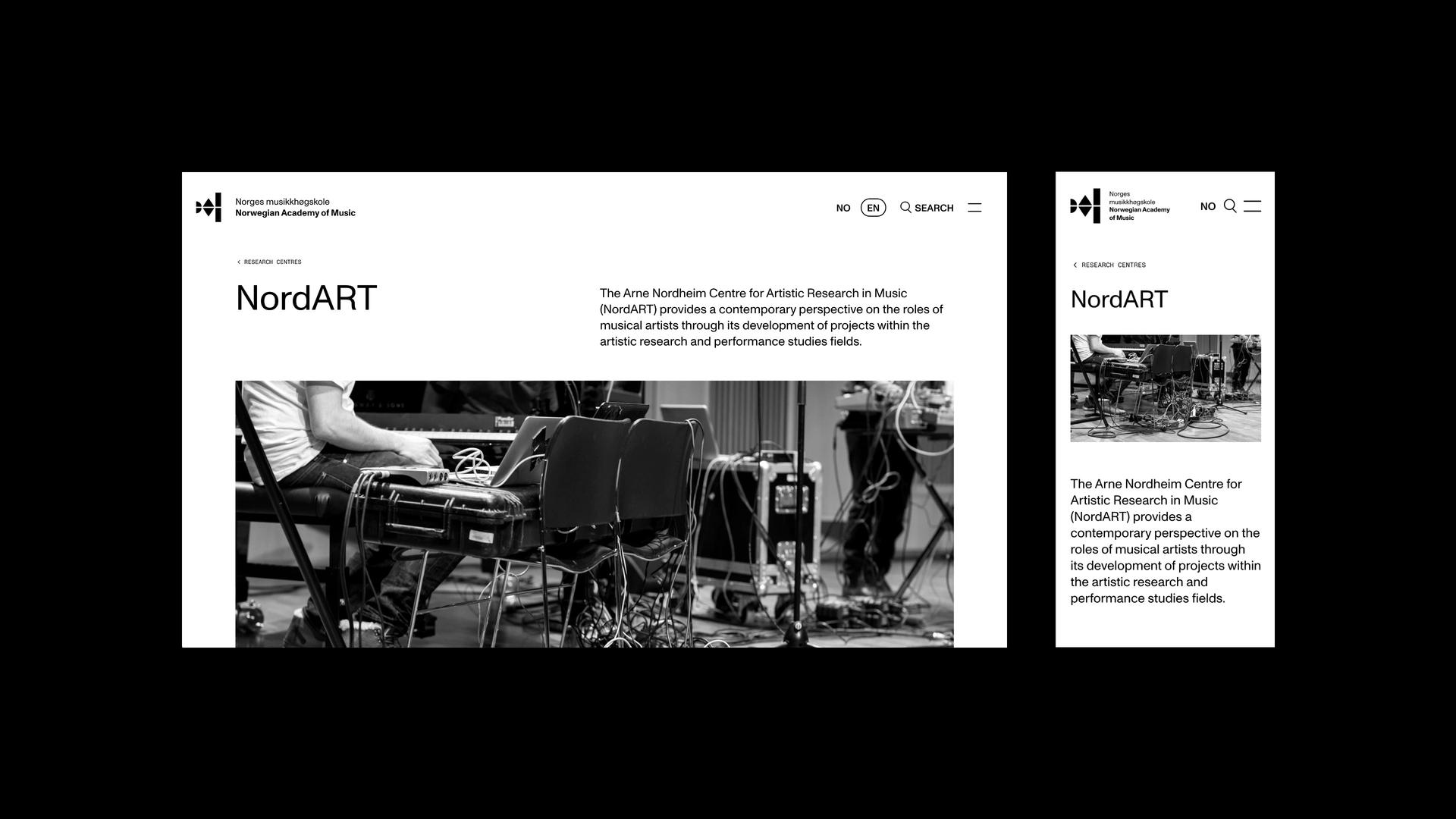 A
N
ew
T
ype of
I
nterference