Kunstbanken,-
What's the value of art?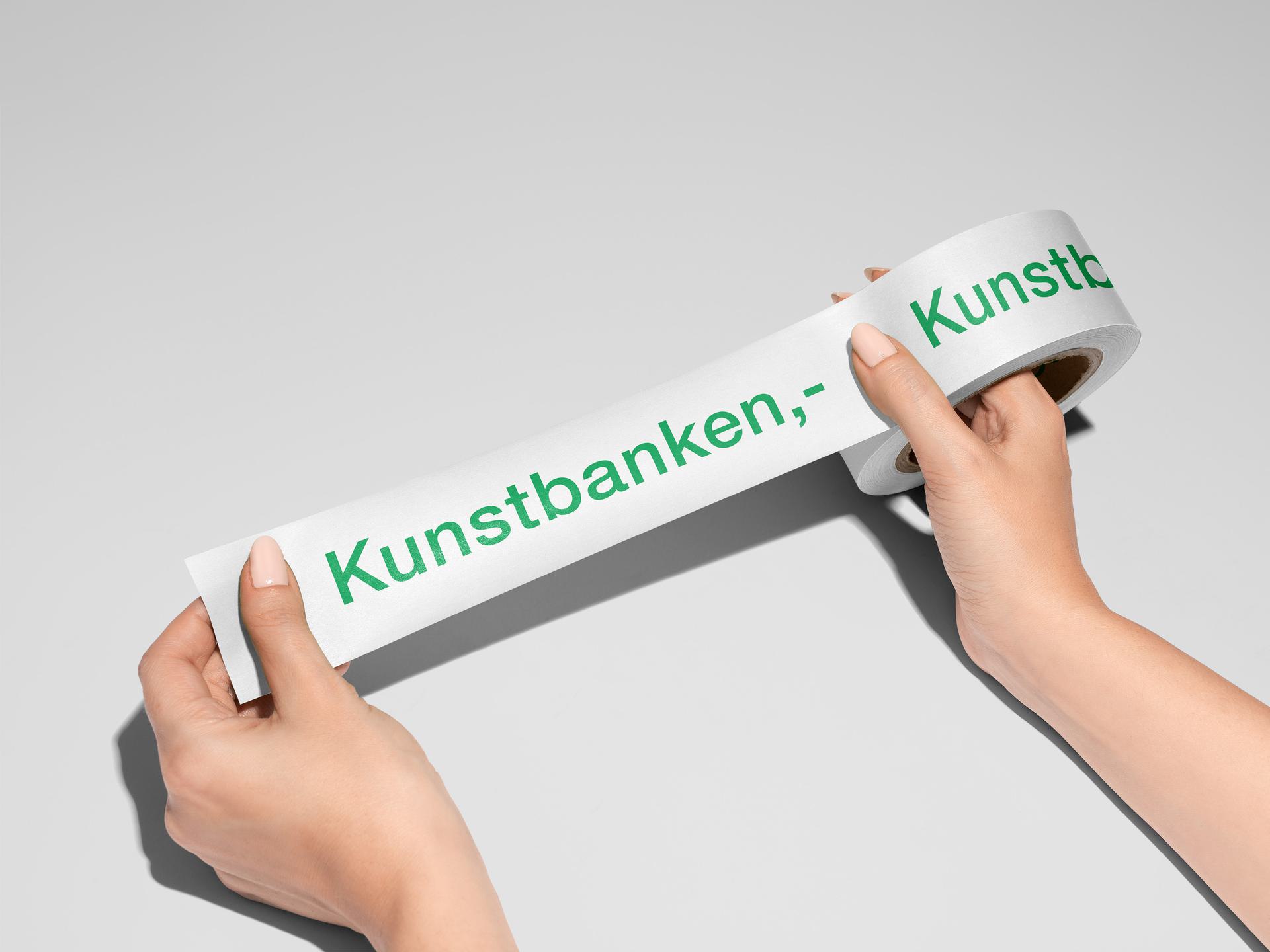 Kunstbanken (English: The bank of art), one of the largest art archive of performance art in Norway, is housed in a unique location – the Norges Bank building (English: The Bank of Norway), constructed in 1901/1902. While traditional bank's currency is financial, Kunstbanken's currency is something far more valuable – the experiences and emotions evoked by the art displayed within its walls.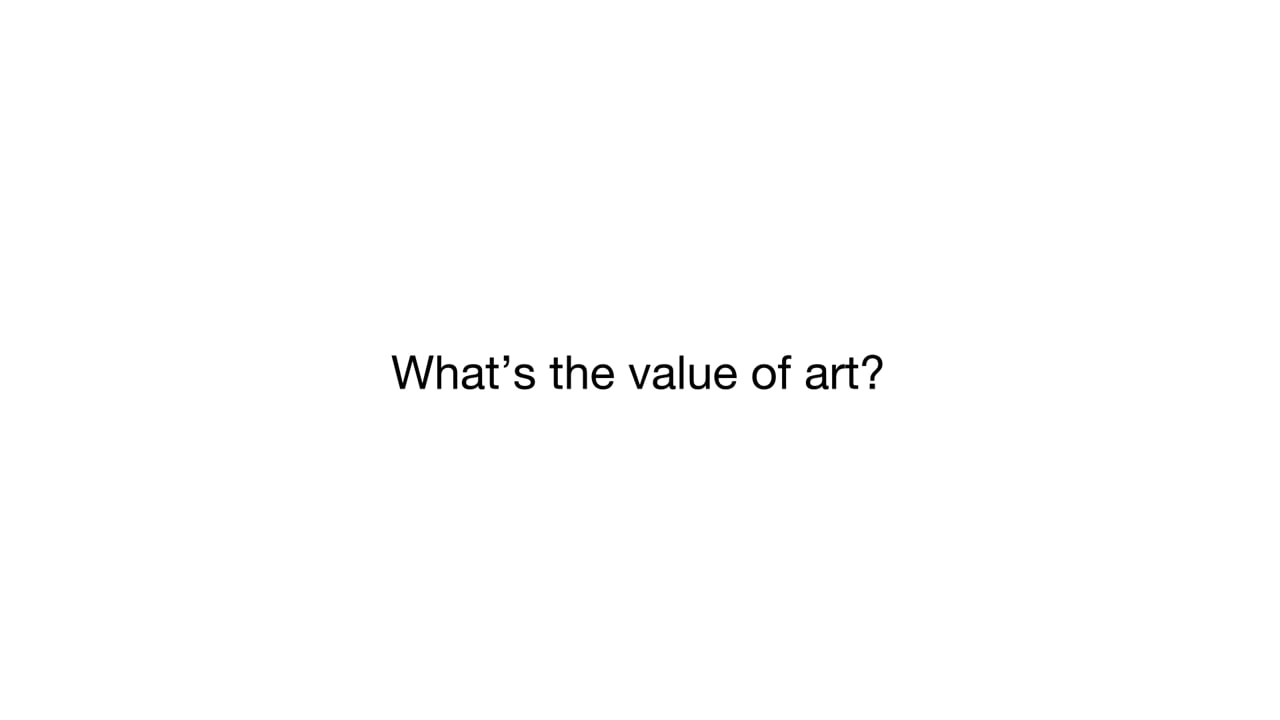 In the Norwegian written language, it's common to add ,- after a amount of money when it's zero cents (Example: 100,-). To emphasise the value in Kunstbanken, we added these two keystrokes to its logo. A visit to Kunstbanken,- is an opportunity to connect with art that can inspire values as Joy,- Refection,- Happiness,- Criticism,- Thirst,- or even Loneliness,-. Each person's experience will be unique and personal, with endless possibilities for emotional and intellectual engagement.

Kunstbanken,- identity is integrated into written and visual communication, making it instantly recognisable and connected to their values. Regardless of what typography you use, it will always connect the content, destination or message to its identity.
Kr,- is the short version for Kroner (NOK – Norwegian Kroner), and the similarities with Kb,- connects it all the way down to the very icon. The design system is based on layout from receipts, with a colour scheme of white and "money green" to further emphasize the connection between the value of art and the value of money.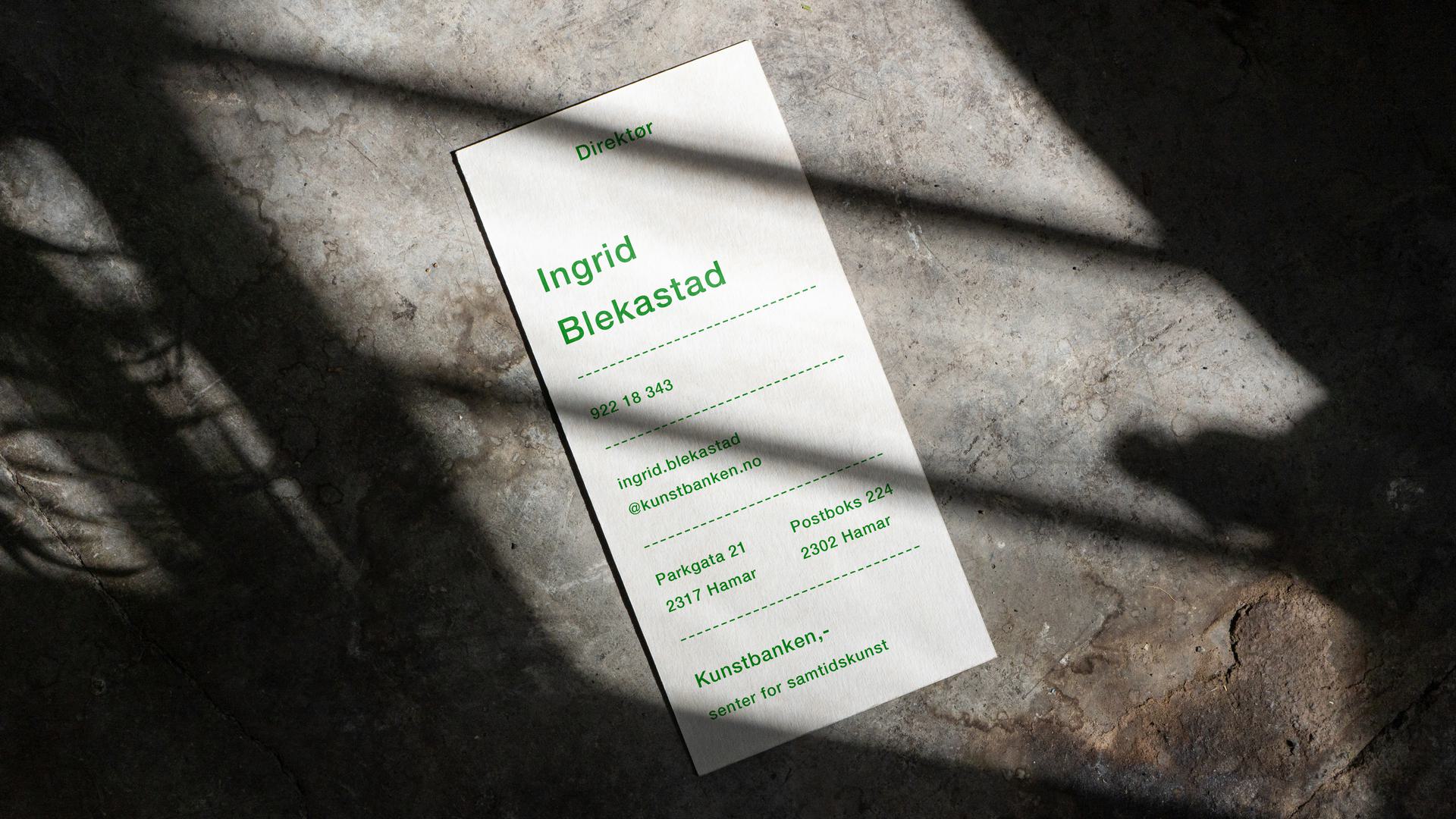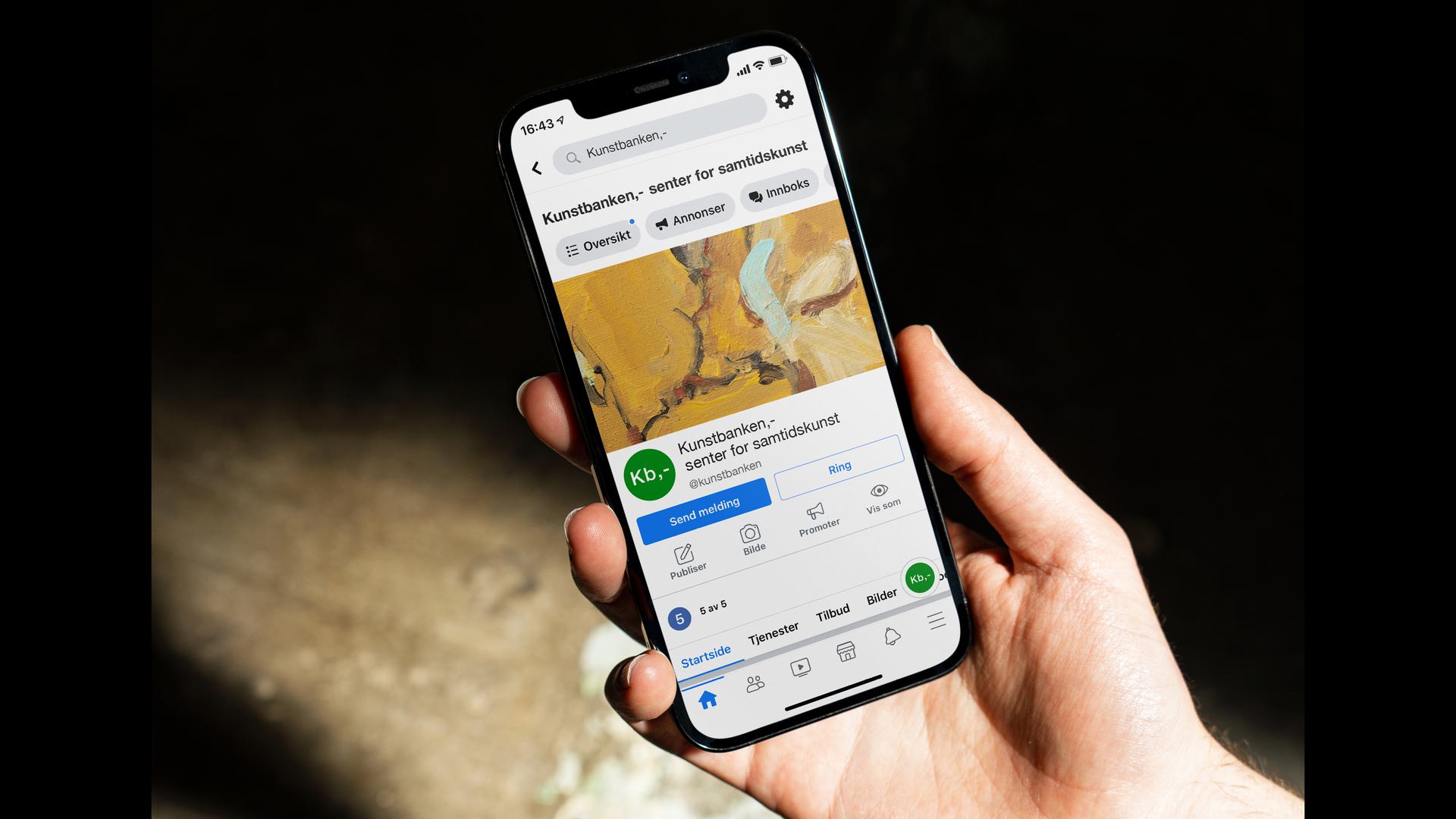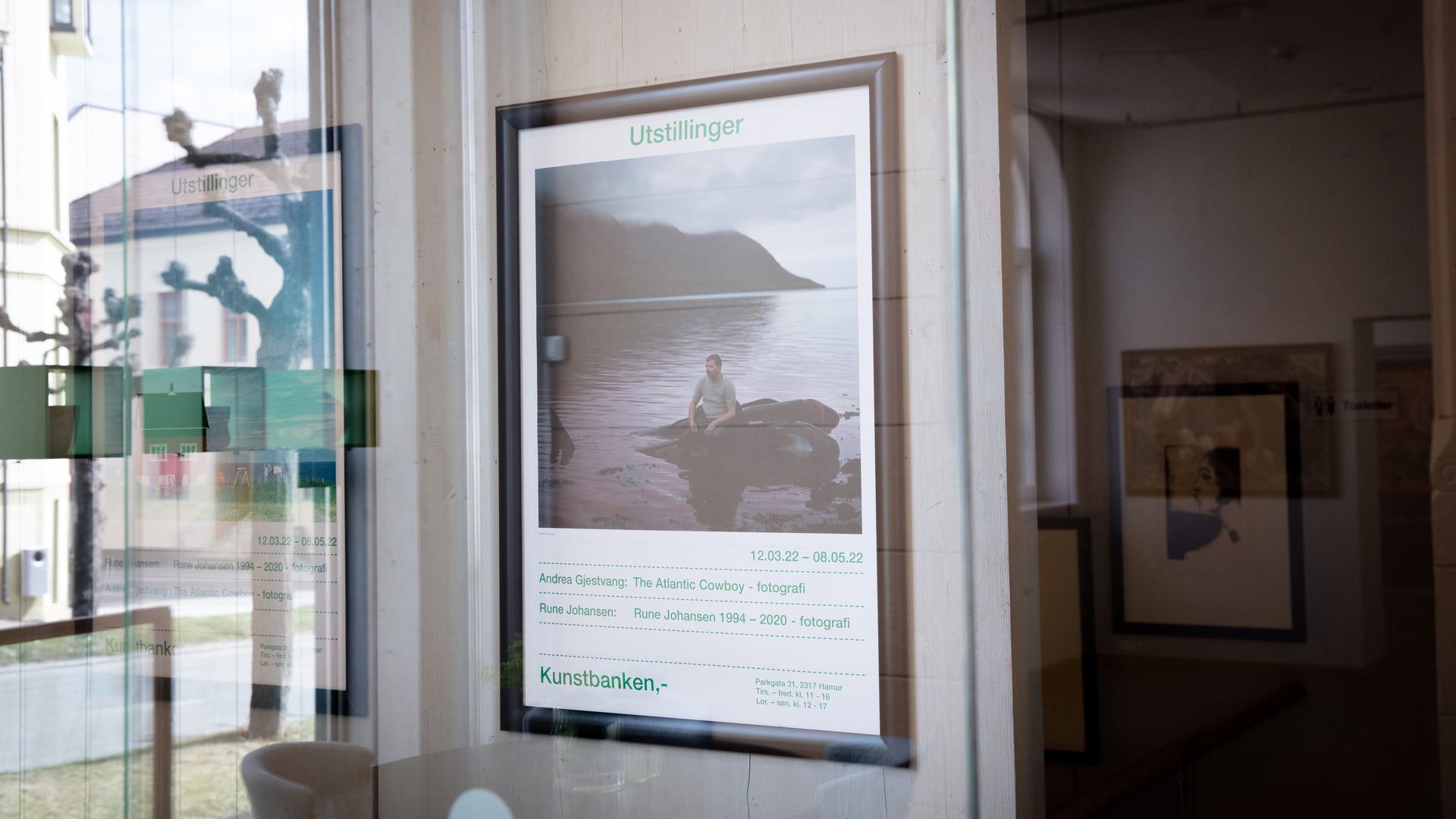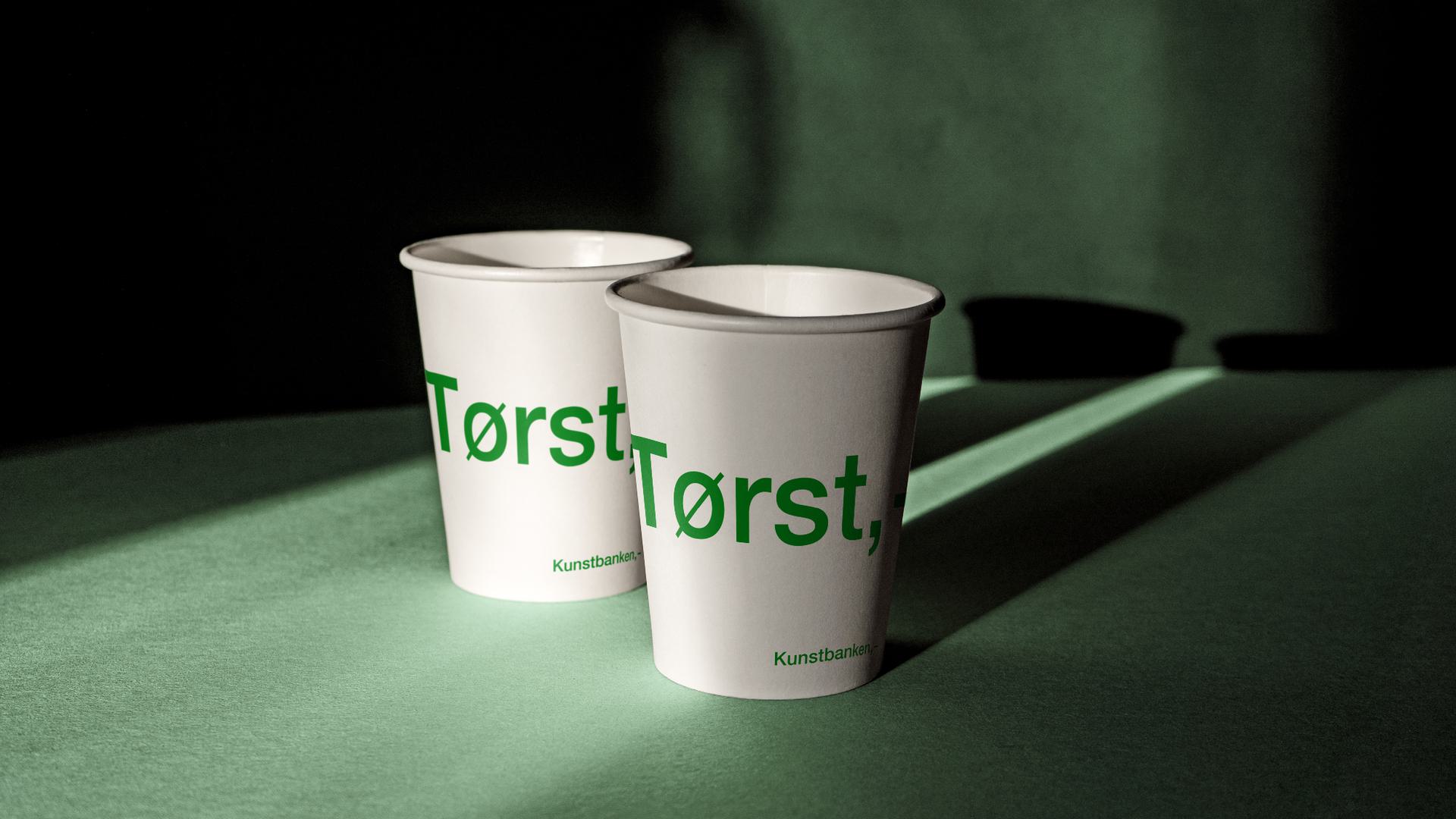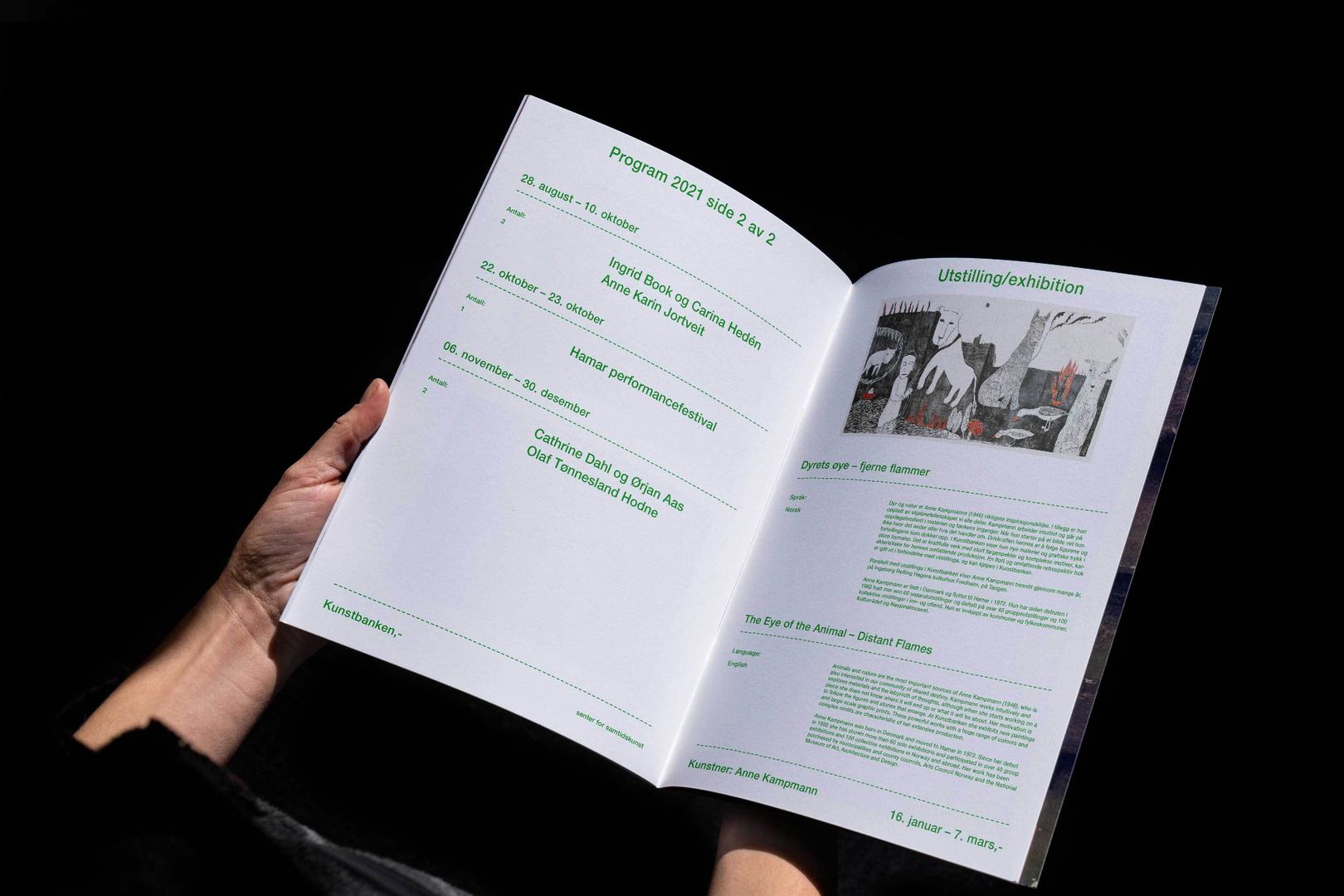 A
N
ew
T
ype of
I
nterference