Huddly +
Huddly Crew
The world's first multi-camera system directed by artificial intelligence.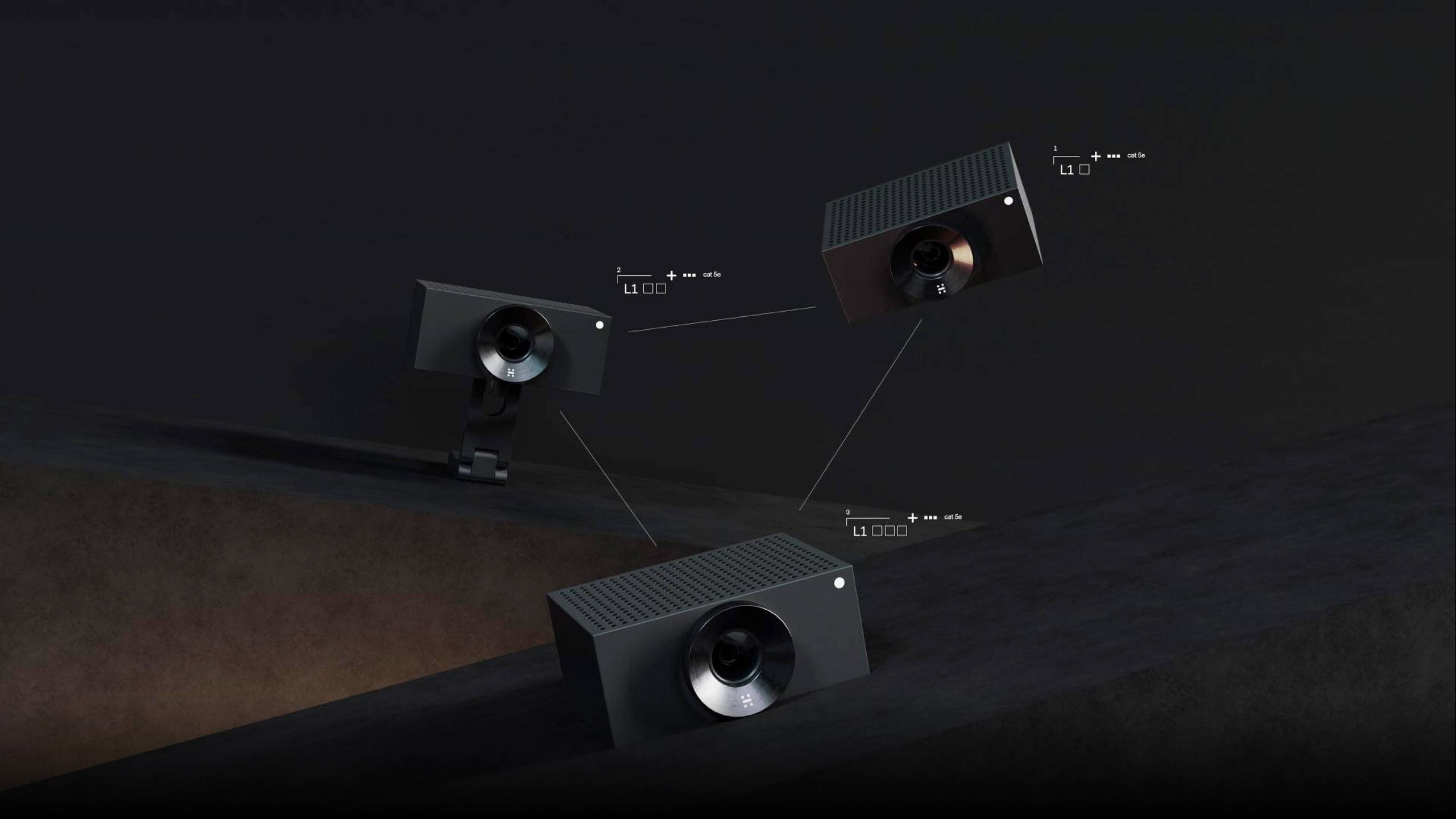 Huddly Multi-Camera experience, now renamed Huddly Crew, is a product that offers an advanced multi-camera experience with built-in AI technology. The product is designed to seamlessly operate in a meeting room and allows participants outside the room to experience everything happening inside. Our task was to create a landing page that would present the product in a compelling and impressive way while showcasing its advanced technology.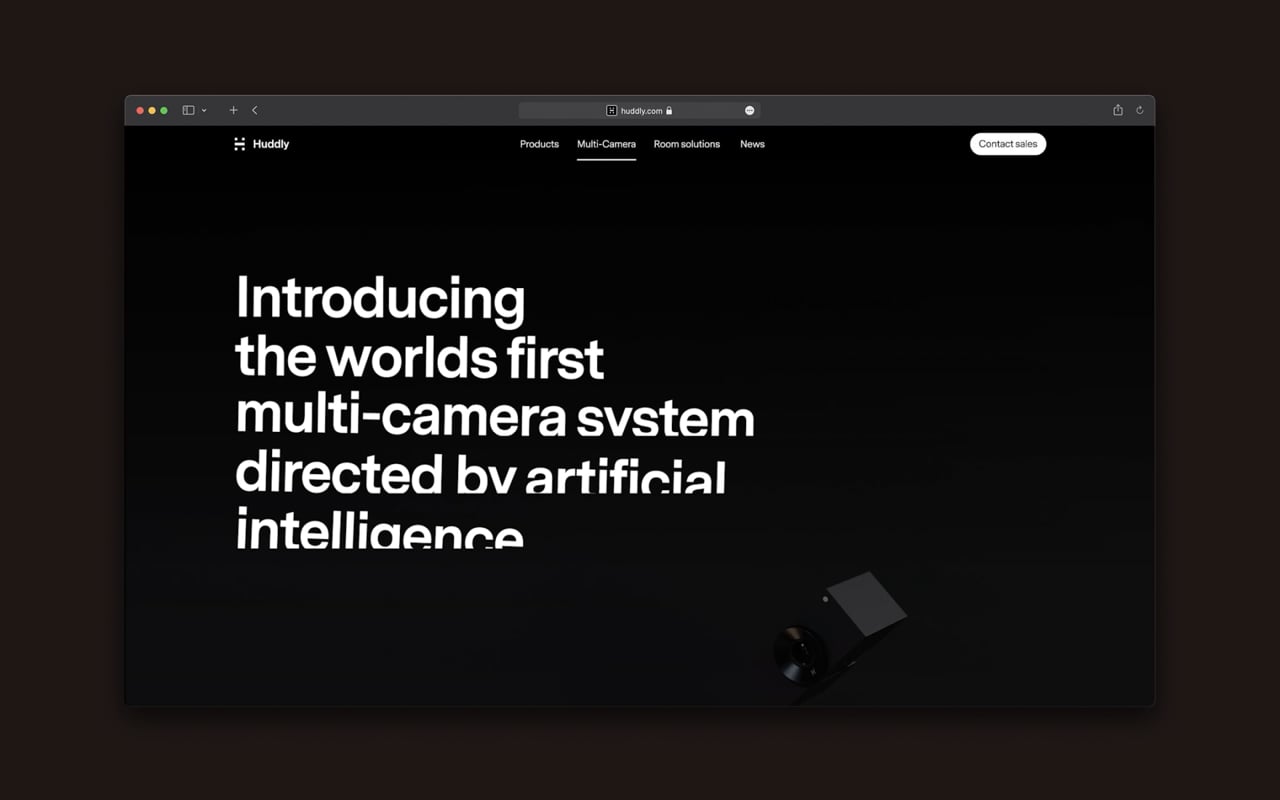 One of the key features on the landing page was a 3D animation demonstrating how Huddly Crew works in practice. The animation showcases three cameras communicating with each other using AI technology and adapting to different room configurations.
To increase engagement and generate interest in the product, we also created a teaser film that demonstrates how the AI technology automatically switches between cameras to create a multi-camera experience. This gave potential customers an idea of what it would feel like to use Huddly Crew during a video conference.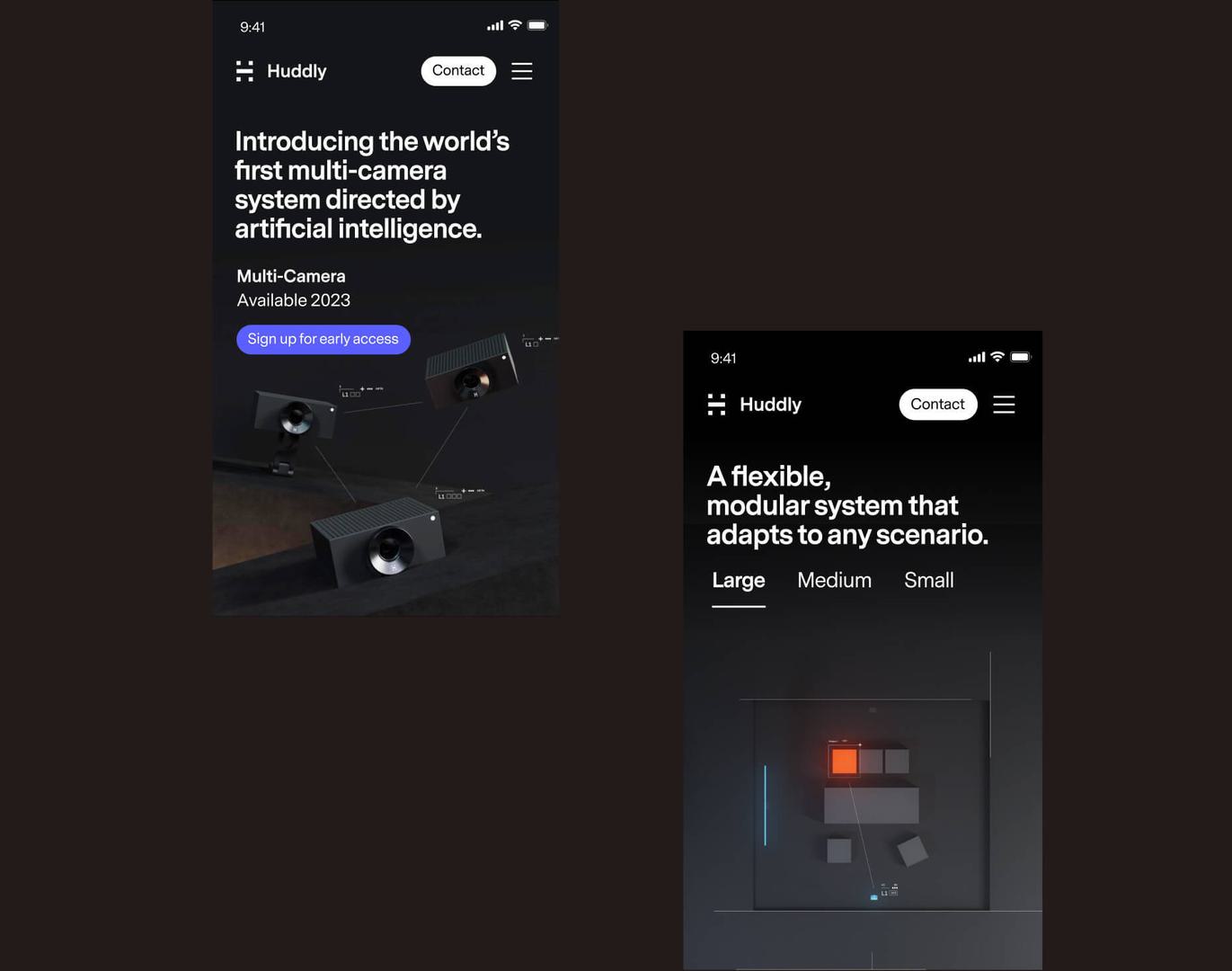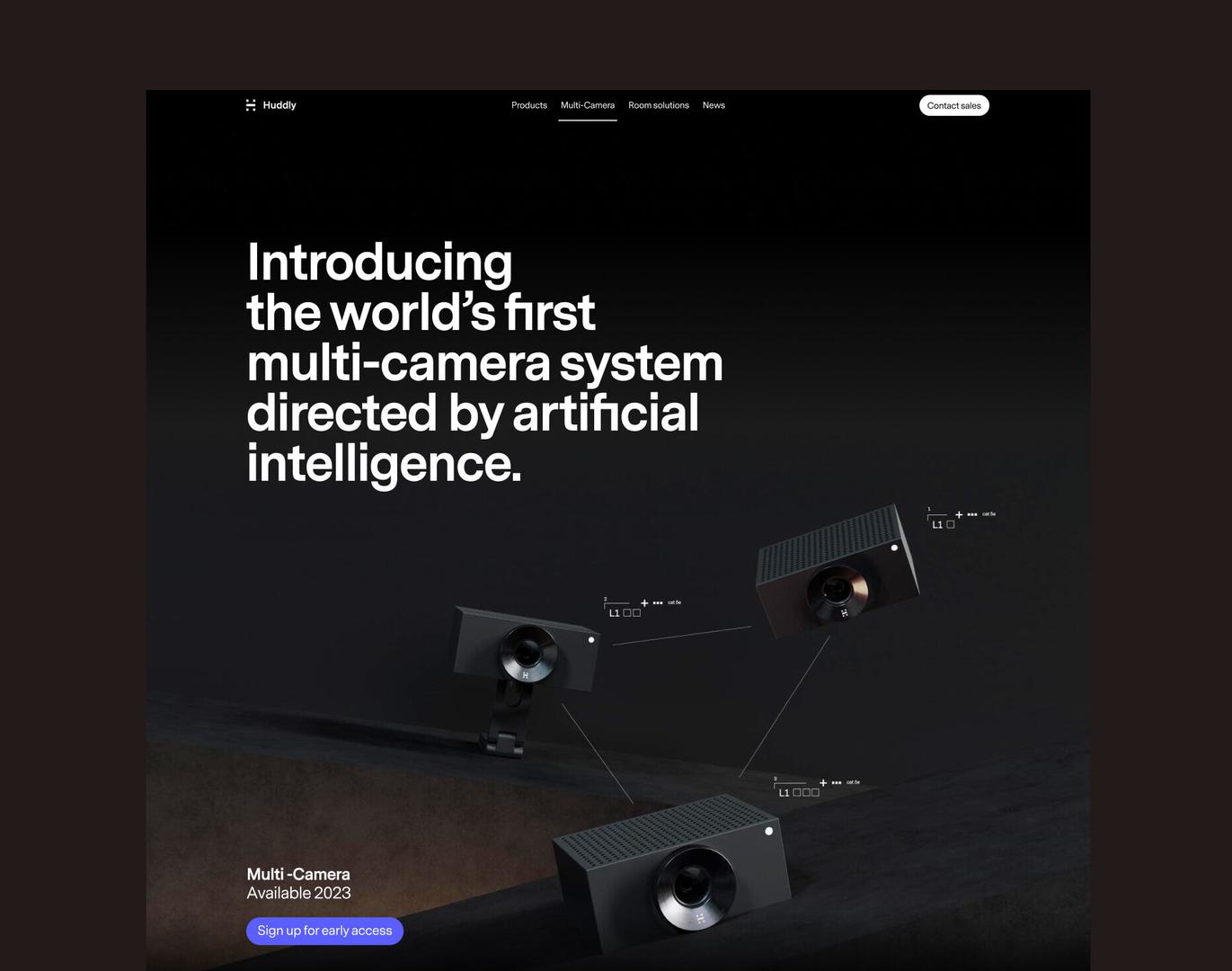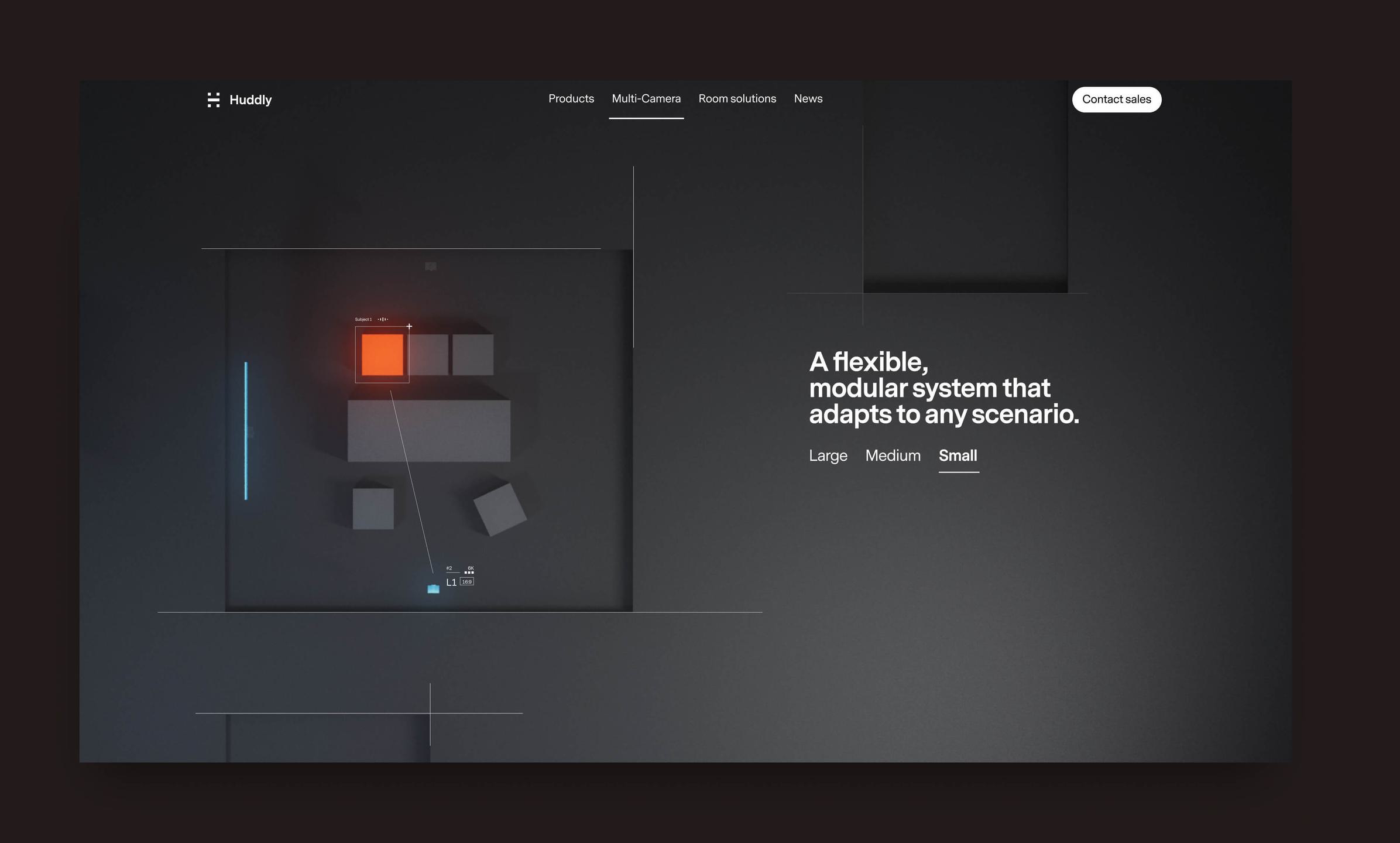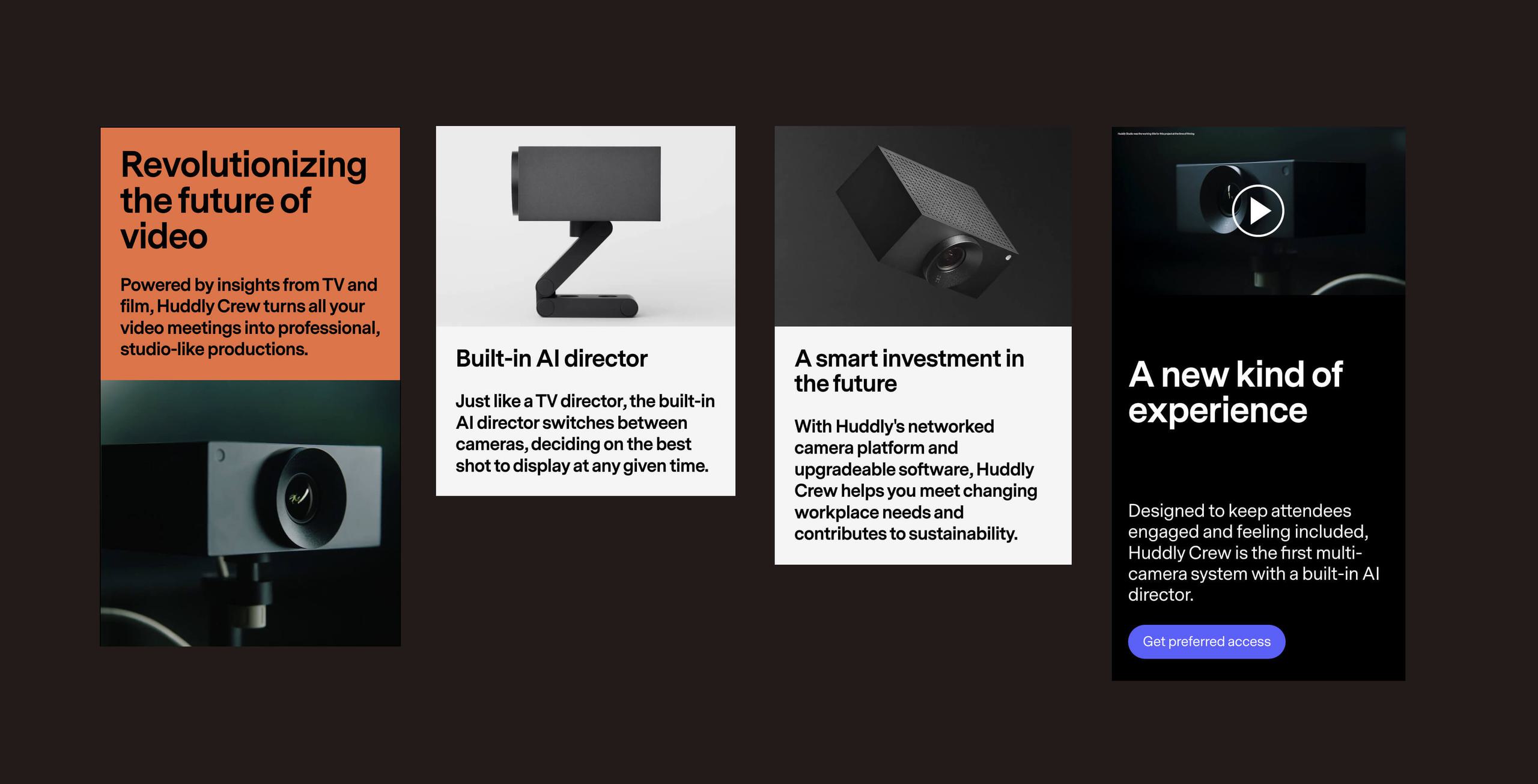 A
N
ew
T
ype of
I
nterference