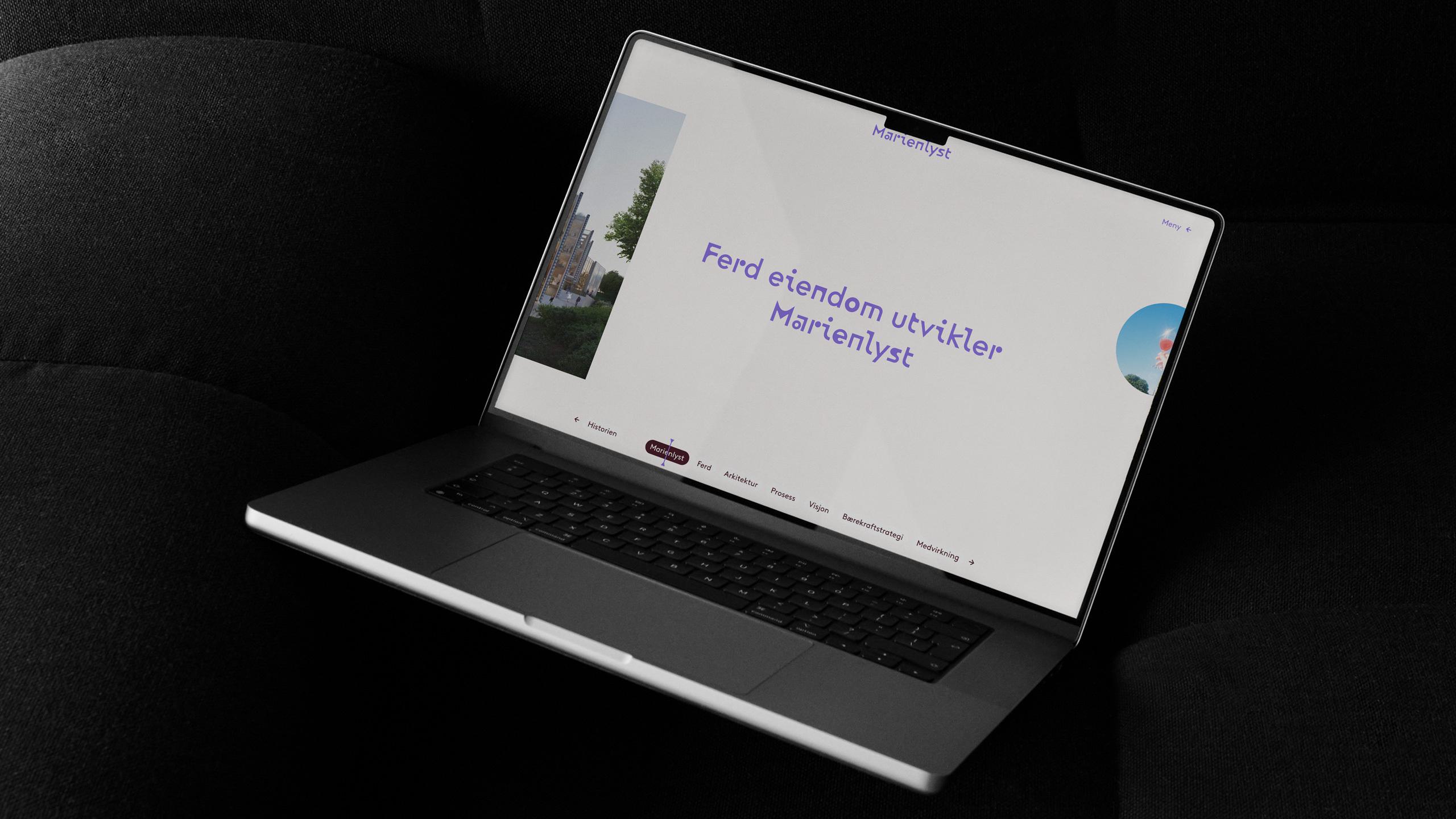 Introduction
The Norwegian public broadcaster, NRK, is to leave its building at Marienlyst in Oslo after more than 80 years. This opens up 107,000 square meters of new housing and business in central Oslo. The buildings are built on historic grounds and several of them are protected by the authorities. Now NRK has decided to move, and the same area will be developed into a creative, vibrant cultural hub, where people can come and stay, live, work and experience art, music, food, drink and everything in between. According to the plan, NRK will not move until ten years from now, and the visual identity for Marienlyst therefore functions as a vision carrier for the area as much as an identity - Marienlyst will become a district that unites NRK's history with Oslo's need to become a greener, more creative and inclusive city.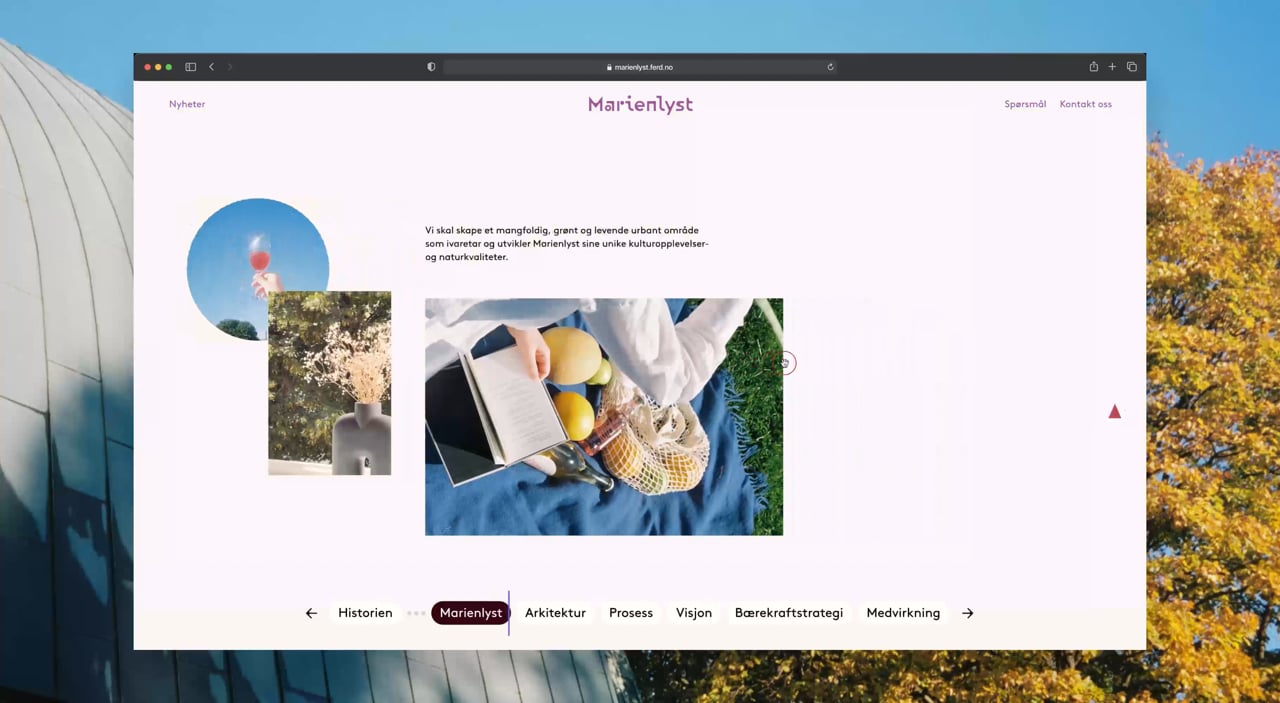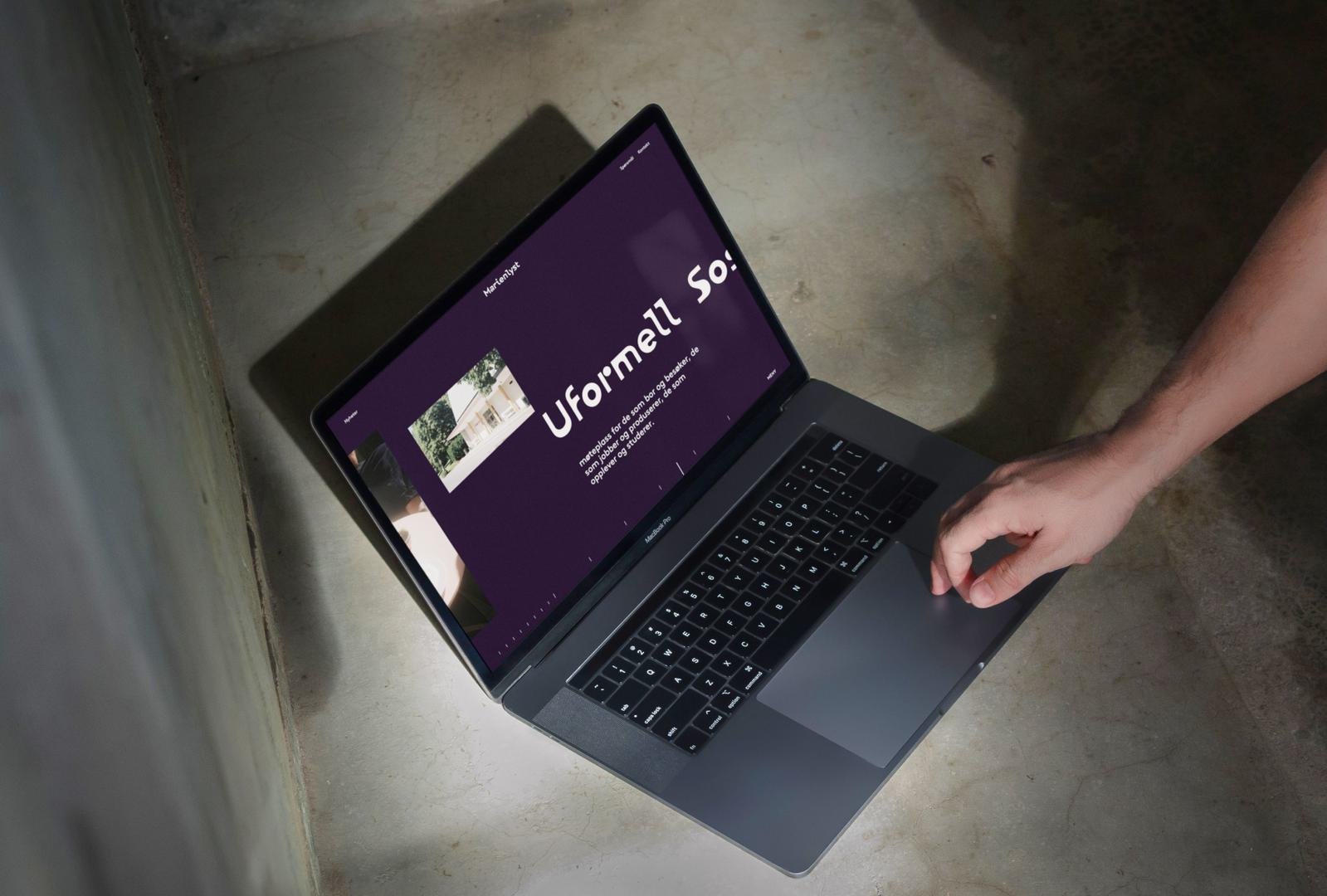 The task
The essence of Oslo is change. With a nod to NRK's history, Marienlyst will open up and become an extroverted and unpolished area that everyone in Oslo can call their own. Continuous input and involvement in various forms will ensure that the area reflects Oslo and is in constant transformation. On the city floor, there will be unexpected experiences among colorful architecture, quality, niche and Norway's most innovative cultural hub. As an urban development project with potentially massive national interest and a wide range of stakeholders, it is important to bring flexibility to the identity and show respect for the heritage.

The solution
Since Marienlyst is meant to reflect Oslo, the identity and website must represent continuous change. The new owner, Ferd has a deep respect for the heritage, but also for the new things to come. We therefore translated this contrasting span into the concept - "The story continues». «The story» reflects the heritage and NRK as a public broadcaster. "Continues" reflects the future and transformation of the area.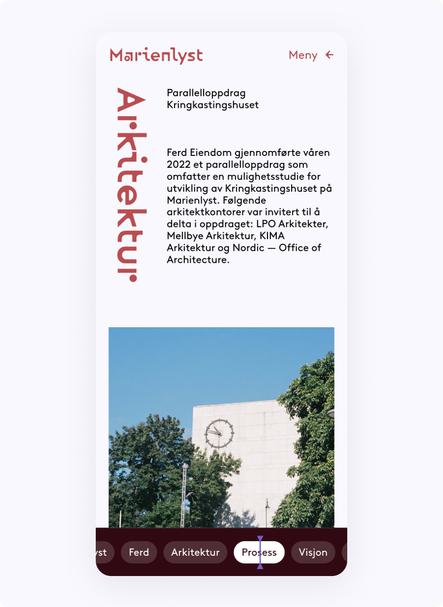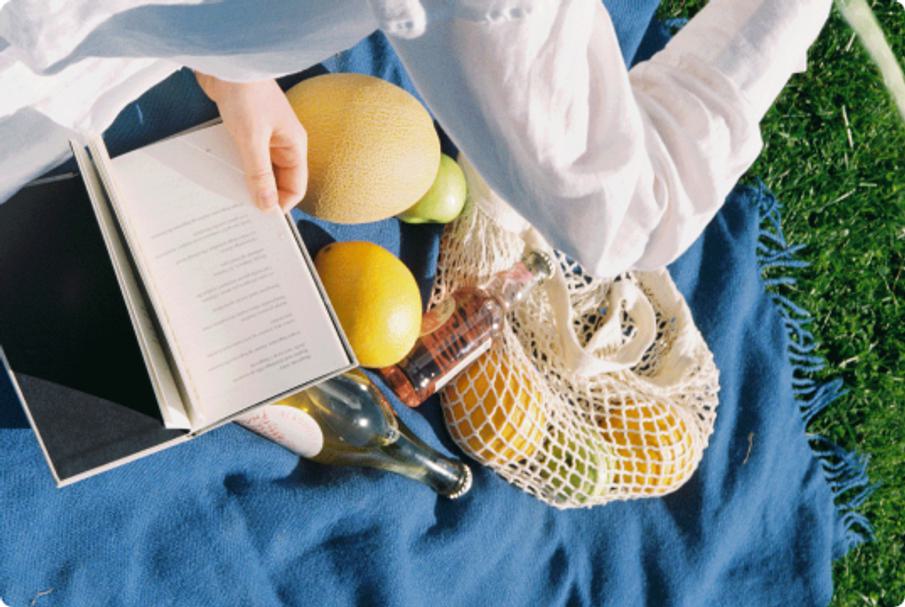 On the website, the concept serves as navigation and timeline. When scrolling backward, the history is read, and when scrolling forward, one can delve into future plans. The placement of the landing page represents the present and follows the project's development. When the future becomes the past, the landing page will be placed further ahead in the timeline. The concept is visible throughout the entire website, from typography and colors to analog images that promote a sense of timelessness.
Marienlyst Display will be a central identity carrier and interactive element with references from NRK's architecture and distinctive visual qualities, while the variable typeface represents transformation. With great flexibility, the website can withstand the test of time, and new sections can be brought to life in both history and the continuation.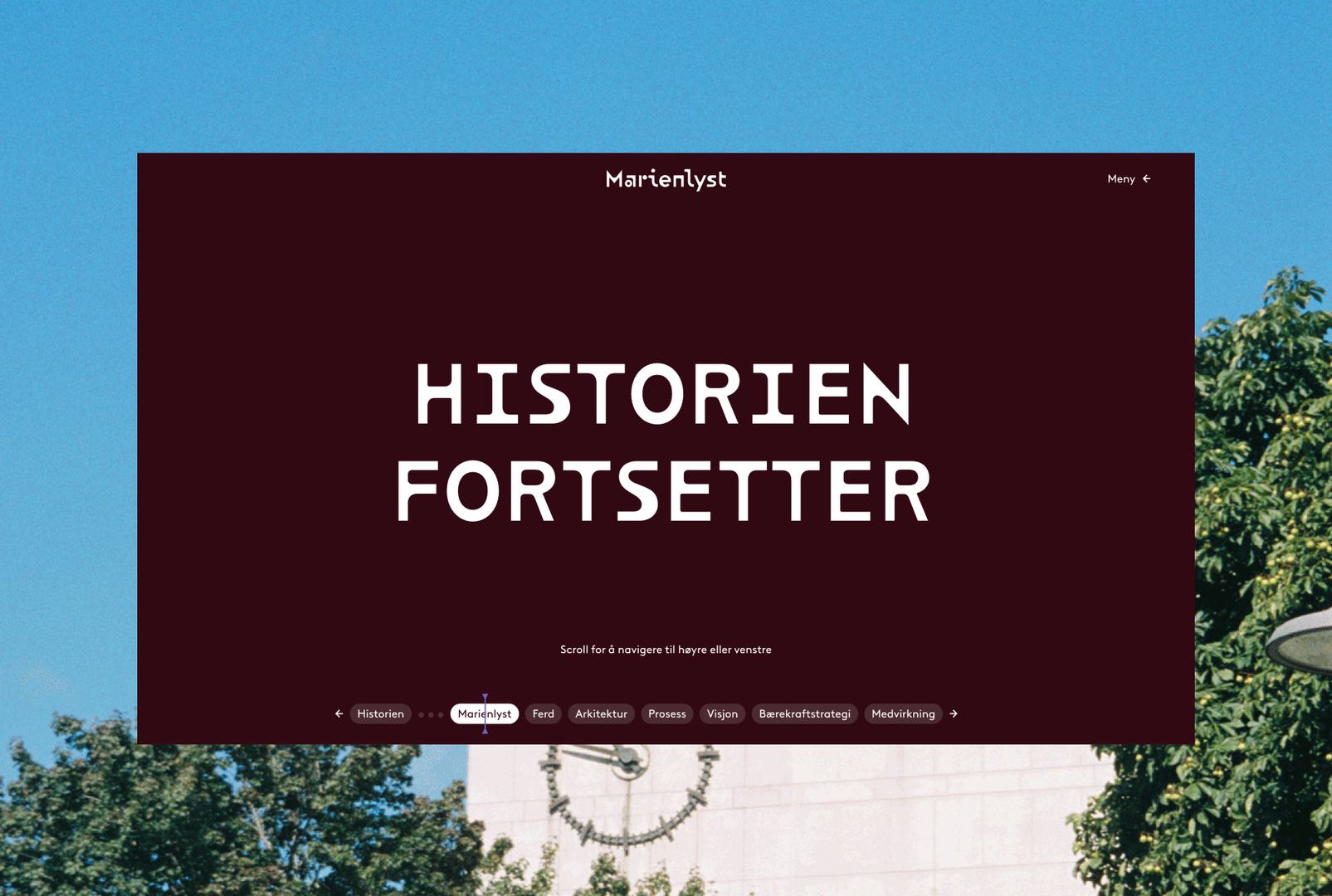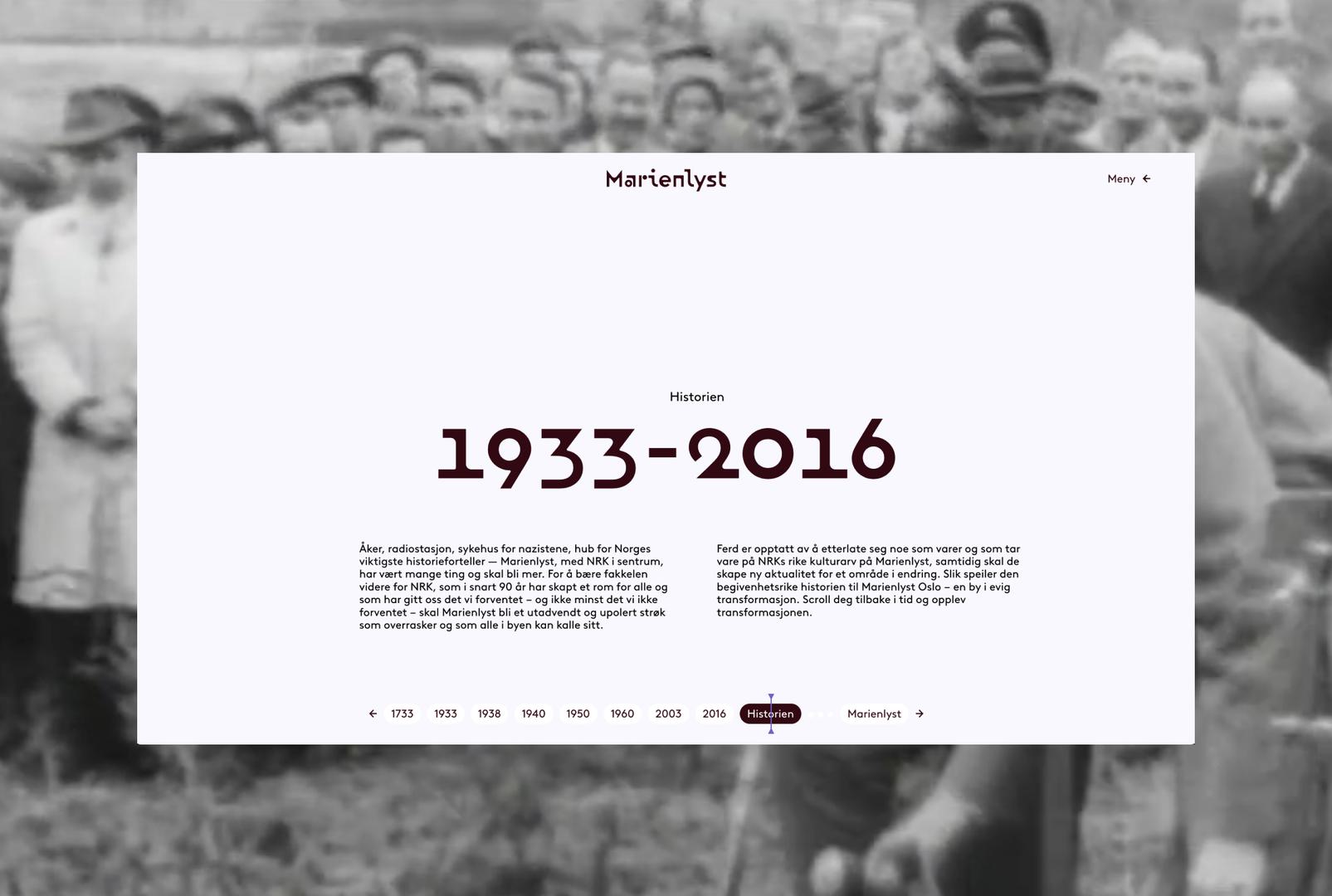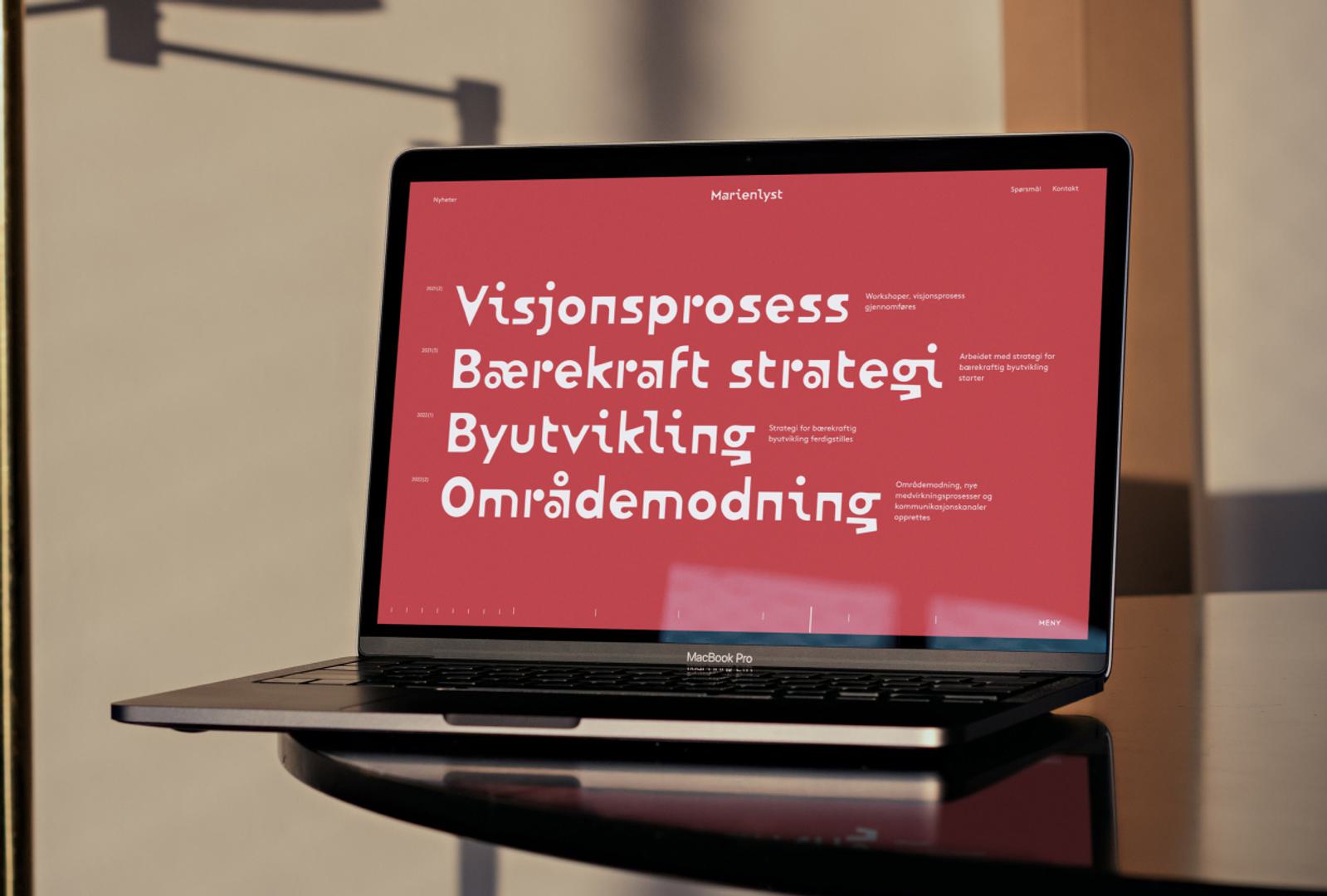 A
N
ew
T
ype of
I
nterference